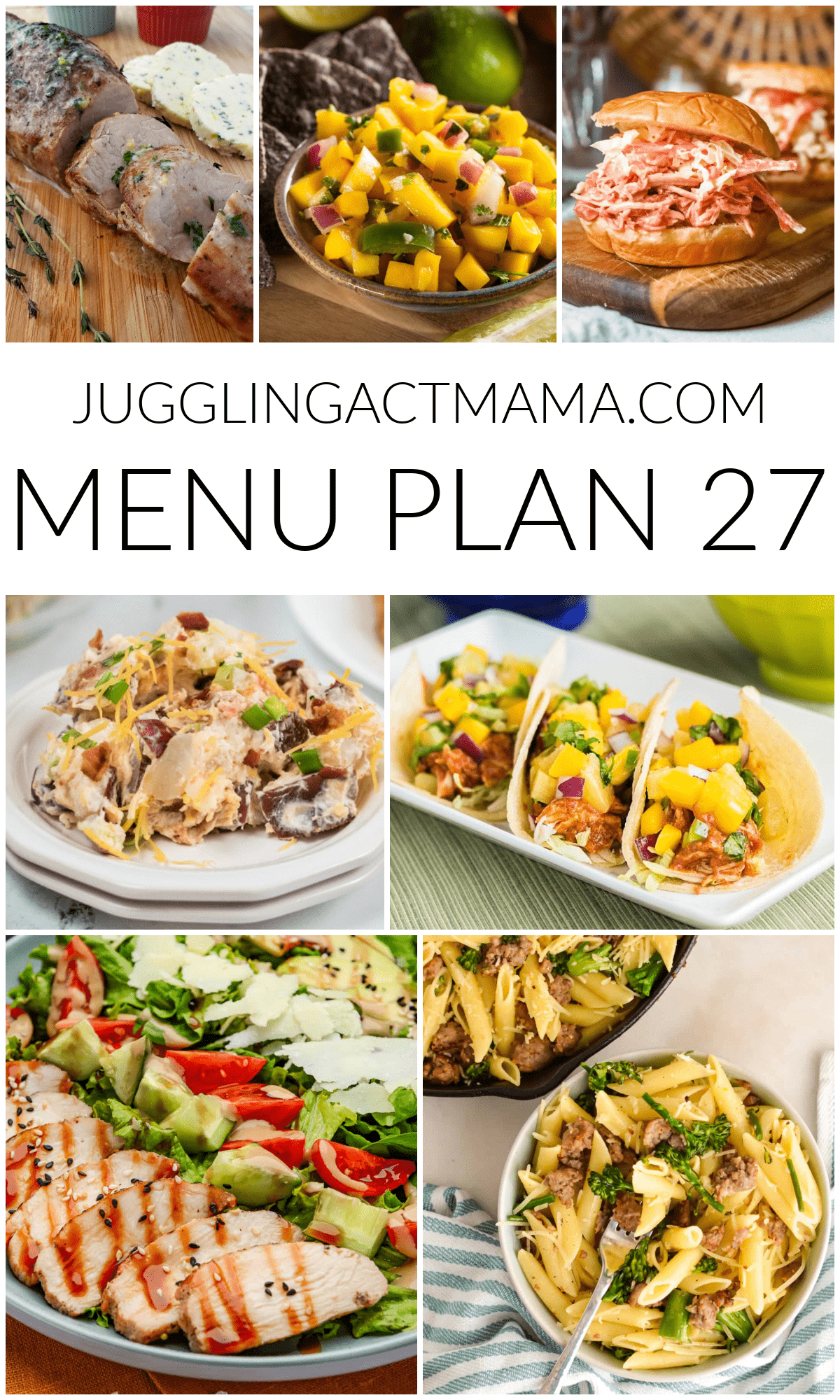 It's time for this week's meal plan with loads of yummy dishes like pork tenderloin, mac and cheese, Mexican stuffed shells, and lots more!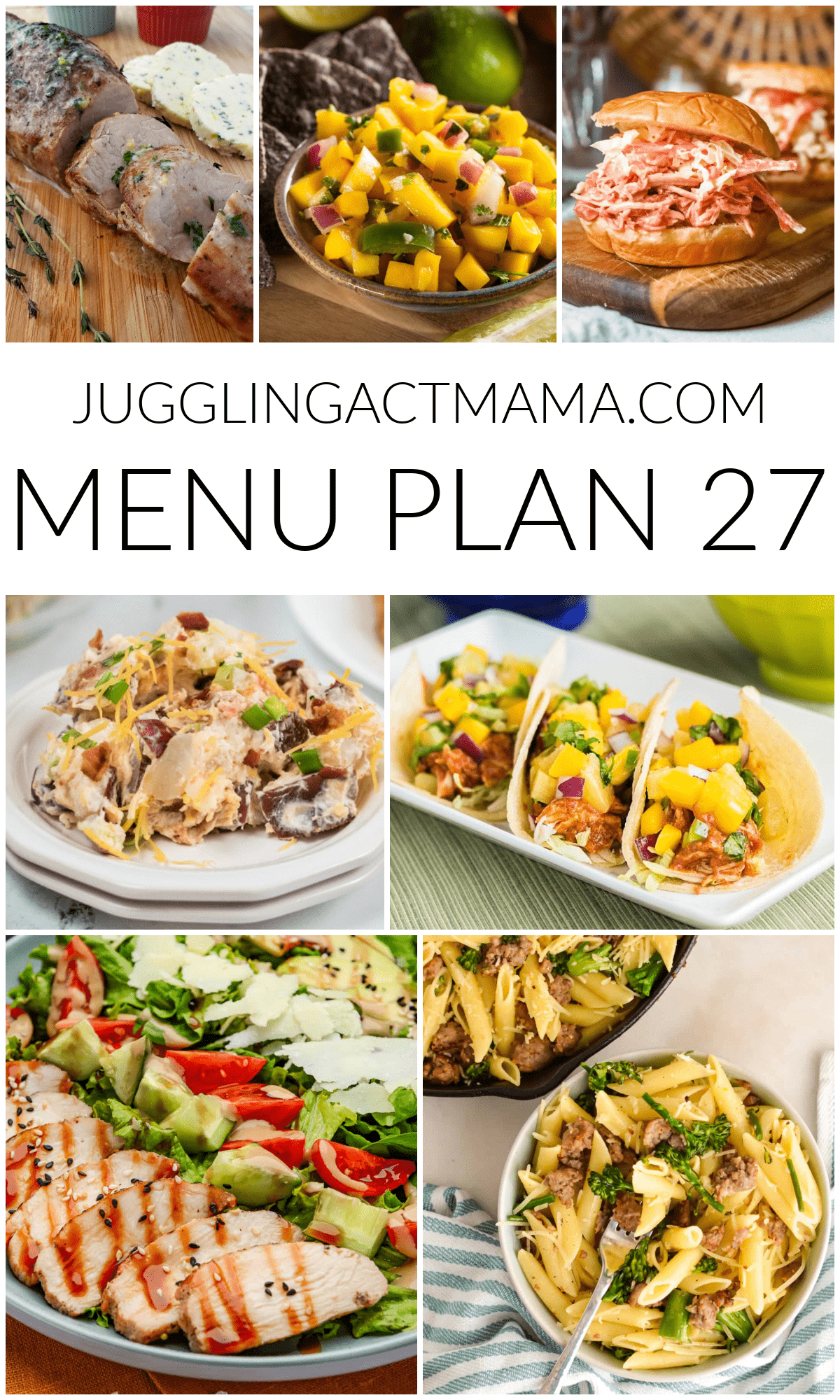 Jump to:
Here is your free Weekly Meal Plan for July 10-16 with ideas for snacks and desserts, too.
📅Food Holidays
These might not mean much at all, but I think they're kind of fun. It's also a good chance to talk with kids about different foods, where they come from, and any cultural significance.
Pick Blueberries Day - July 10
Make Up Your Own Sundae Day - July 11
National Blueberry Muffin Day - July 11
National Rainier Cherries Day - July 11
National Pecan Pie Day - July 12
National French Fries Day - July 13
National Macaroni and Cheese Day - July 14
July 10
July 11
July 12
July 13
July 14
July 15
Serve this tasty pork with our Cowboy Corn Casserole or Crispy Fingerling Potatoes.
July 16
Serve your pasta with Easy Bread Sticks or Buttery Dinner Rolls.
🍳Breakfast
🥨Snacks
Try one of these other versions:
🧁Dessert
Don't want to turn on the oven? Try these No Bake Ice Cream Cupcakes instead.
🖨️Weekly Meal Plan 27 Printables
Click on the link below to download a PDF of the meal planning worksheet and also our grocery list. Meals this week are gonna be so easy!
More Side Dish Ideas
⭐ Tips
The following may contain affiliate links. We are a participant in the Amazon Services LLC Associates Program, an affiliate advertising program designed to provide a means for us to earn fees by linking to Amazon.com and affiliated sites.
✔️ Grab extra ground sausage and cook it altogether. Use half for the Mac and Cheese, and save the rest for the Penne and Sausage dish.
✔️ Slow Cooker Barbecue Chicken freezes really well so if you get a sale on chicken, make a double batch and freeze half.
✔️ Keep leftovers fresh by using quality airtight containers - these are my favorite.
Be sure to check out my Juggling Act Mama Storefront on Amazon where you'll find all kinds of great products to make your life easier! Thanks so much for being a part of Juggling Act Mama ❤
Got a tip for me?
Please comment below, I'd love to hear it!
Download our Mini Digital Cookbook
If you're looking for more great weeknight recipes, check out our digital mini cookbook. You'll find loads of recipes that are family-friendly and budget-friendly, too.
These recipes are tried-and-true winners with simple ingredients you probably already have in your fridge and pantry.
Find More Recipes