Ice Cream Play Dough is not only a blast, but edible, too! We'll show you how to make a super fun scented ice cream play dough that your kids will love.
Jump to:
The following are affiliate links. We are a participant in the Amazon Services LLC Associates Program, an affiliate advertising program designed to provide a means for us to earn fees by linking to Amazon.com and affiliated sites.
My daughter loves three things more than anything else - ice cream, bubbles, and play dough. If she could plan her favorite day, it would be playing with those three things, and possibly eating an entire watermelon by herself. (Seriously, that girl is crazy when it comes to watermelon!)
How to Make Scented Edible Ice Cream Play Dough
I couldn't figure out how to incorporate bubbles into this ice cream play dough. But, I was able to include another of Olivia's favorites by using watermelon-flavored pre-made frosting.
There are any number of fun flavors available in the store this time of year. I chose creamsicle as the second "flavor" since that's one of my favorites.
Materials
an electric mixer with the paddle attachment
1 carton premade frosting in your flavors of choice
2-3 cups powdered sugar
ice cream cones, bowls, ice cream scoops, etc.
Instructions
Add 1 cup of the pre-made frosting with 2-¾ cups of powdered sugar to the bowl of an electric mixer fitted with a paddle attachment. Beat together, frequently stopping to scrape down the sides. Remove the dough from the mixer bowl and form into a ball.
Tweak the consistency as needed by adding more powdered sugar so that the dough is neither crumbly nor sticky. If it is too sticky, add ½ teaspoon of vegetable oil or olive oil.
Store the dough in an airtight bag or container in the refrigerator. Since it will get hard, you must let it rest on the counter for 30 minutes before playing with it.
You will end up smelling like a creamsicle or watermelon cupcake when you're done, and so will your kids. I call that a bonus!
More Homemade Play Dough?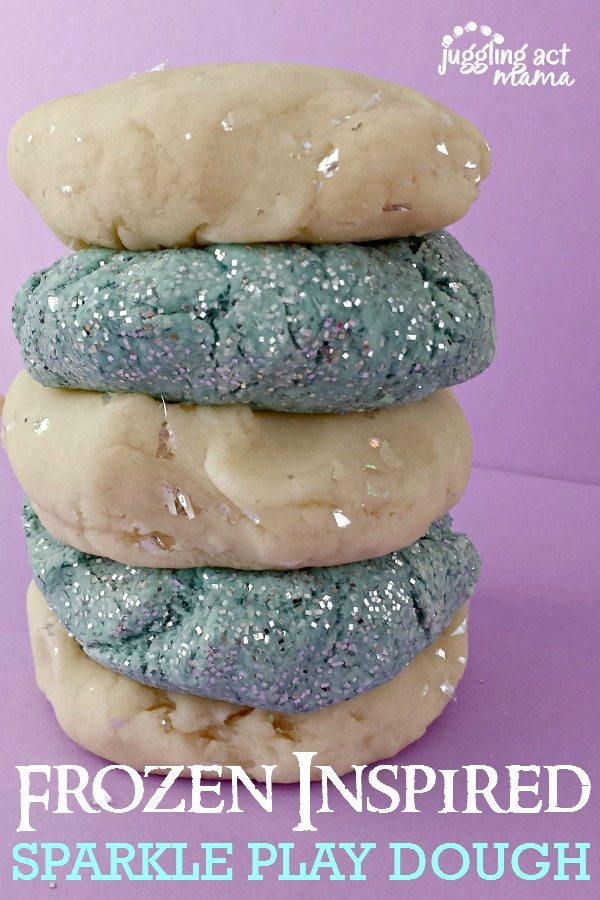 Try making our Frozen-inspired Sparkle Dough, or check out this article with loads of homemade play dough "recipes".

More Boredom Buster Ideas