As an Amazon Associate, I earn from qualifying purchases.
You'll love these DIY Sidewalk Chalk projects! From paints to molds, we've got tons of

#

BoredomBusters

to keep the kids busy!
DIY Sidewalk Chalk in any form is a fun way to pass this time this summer. We've got tons of creative ways make your sidewalk chalk even more fun!

DIY Sidewalk Chalk is super simple to make at home! It's a project that gives twice, since it keeps the kiddos engaged while you're making it plus then they get to go play with it outside. My kids just adore sidewalk chalk and are always asking for it. We especially enjoy making DIY Chalk Paint in the summer. It can get a little messy, but if it's warm enough, I have my kiddos put their bathing suits on and then when they're done, they can rinse off on the sprinkler… see what I did there? Three activities for one simple little craft. Genius right? In the summer, it's all about keeping the "I'm bored" at bay, which is why I'm sharing with you loads of fun projects to keep your kids entertained all summer long!
Here are some Fun DIY Sidewalk Chalk Projects
These awesome DIY Sidewalk Chalk Projects will keep the kiddos busy all summer long!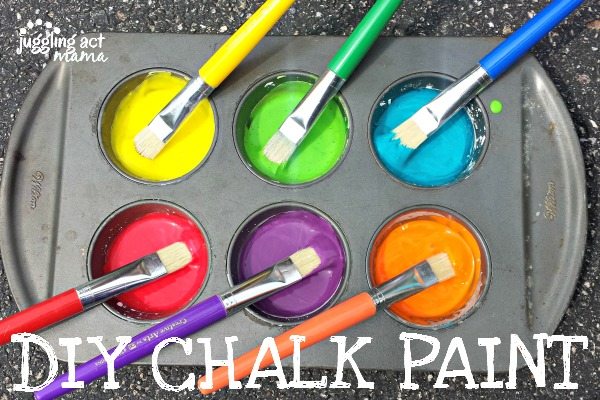 Which one are you going to try out? Leave me a comment and let me know… As for us, I think we'll be doing the foam paint next!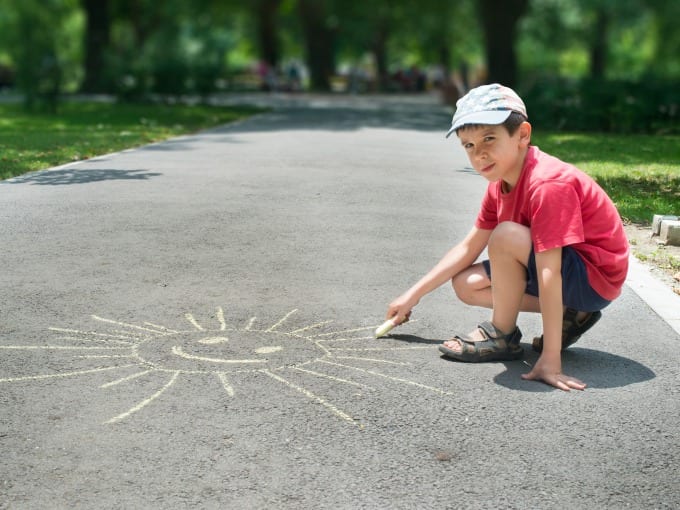 Some of the items below contain affiliate links; I am a participant in the Amazon Services LLC Associates Program, an affiliate advertising program designed to provide a means for us to earn fees by linking to Amazon.com and affiliated sites. I am also an affiliate for other programs. However, I only promote things that I love and think you will love, too. For more information, please see our Disclosure Policy.
Shop for ingredients to make your own DIY sidewalk chalk creations!



More Outdoor Summer Fun: