Make some memories and have some fun with this Faux Snow Sensory Fun project!
Snow days can be a ton of fun, or super boring. There's nothing worse than being stuck in the house with the kids and hearing them say "I'm bored!" 28 times an hour. The only thing worse than that, is them asking for snacks every 26 minutes because they're bored. This Faxu Snow Sensory Fun Project will keep them busy and entertained.
Faux Snow Sensory Fun
Some of the items below contain affiliate links; I am a participant in the Amazon Services LLC Associates Program, an affiliate advertising program designed to provide a means for us to earn fees by linking to Amazon.com and affiliated sites. I am also an affiliate for other programs. However, I only promote things that I love and think you will love, too. For more information, please see our Disclosure Policy.
This Faux Snow Sensory Fun is really fun, and easy to clean up, too! It's like moon sand - soft and squishy but holds it's shape. The kids will have a blast playing with this mixture of baking soda, cornstarch and conditioner.
I used arosemary mint conditioner, so the faux snow smelled good, too!
Materials:
1 cup corn starch
1 cup baking soda
¼ cup conditioner
Mixer, container, spoon, baking sheet/dish and small toys
Note: I like this 2-pack of corn starch because it's great to have on hand not only for making slime, but also DIY chalk paint, and this fun faux snow project that's great for rainy days.
Directions:
In the bowl of an electric mixer fitted with a paddle attachment, combine the ingredients and mix on low until combined.
Transfer the mixture to a baking sheet or dish.
I recommend this amount for one child but would double it for two, triple it for three and so on. Let the kids scoop, fill, dump and make up silly stories.
Olivia had a blast playing with "Mr. Polar Bear" in the faux snow. I gave each of them their own baking dish of faux snow to play with, but you could also use one large container.
Even my almost-nine-year-old thought this faux snow was entertaining. In fact, my kids played with this mixture for an hour and twenty minutes - no joke! I was so amazed at the stories they made up, too. They have such great imaginations!
More Snow Day Activities
If you like this faux snow, you'll love these other great snow day boredom busters!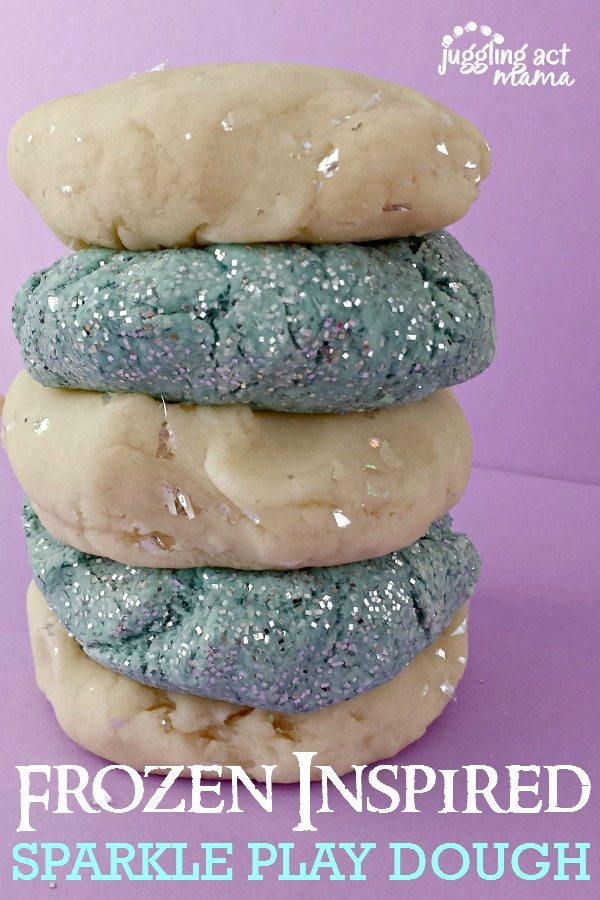 More Boredom Buster Ideas