As an Amazon Associate, I earn from qualifying purchases.
Ethan recently did a project for school on polar bears. We have been having so much fun together learning about these arctic bears. To find some fun (and free!) polar bear activities, I headed to Pinterest and found tons of great ideas from my fellow bloggers!
Here are some of the fun polar bear activities we found:
Polar Bear Paper Plate Project
How we made Ethan's Diorama:
First we covered the inside of a shoe box with white paper. Then, we used cardboard and glue to create the snow cave. Next up was some of the homemade sparkle play dough that we made for the snow and ice. Once left exposed to the air, it hardened up.
We covered the outside of the box with cotton balls, added a map of where polar bears are found (not shown), and lastly, these polar bear figures (there was also a seal, so show what they like to eat). I have to share this photo of my smiley guy putting together his project – what a ham!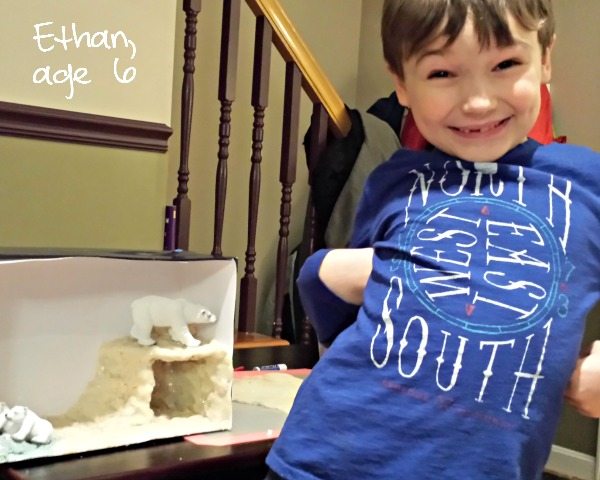 Here are some other great Polar Bear Activities that you can purchase from Teachers Pay Teachers: