Easy Leftover Turkey Recipes that go way beyond a leftover turkey sandwich! We're sharing dozens of delicious ways to use Thanksgiving leftovers from leftover turkey casserole and turkey pot pie to turkey tetrazzini, leftover turkey tacos, and more!
Jump to:
Using up holiday leftovers, or really any leftovers, can sometimes seem like a chore. It's boring to eat the same thing two or three days in a row, right? After all, there are only so many turkey sandwiches you can eat!
That's why I'm sharing a slew of yummy and easy recipes using leftover turkey! From casseroles to soups and even appetizers and snacks, we've got loads of delicious recipes for you to choose from.
💭 Frequently Asked Questions
Here are some questions (and answers!) readers often ask about the best way to handle leftover turkey.
How long does cooked turkey last in the fridge?
Freshly cooked turkey will last about 3-4 days in the refrigerator.
Can I freeze leftover turkey?
Yes, leftover turkey can be frozen.
Here's how: remove the turkey from the bones. Then, wrap the turkey in plastic wrap, then a layer of aluminum foil. Slide that package into a freezer bag. Be sure to label!
Cooked frozen turkey will last in the freezer for 3-4 months.
Our Favorite Leftover Turkey Recipes
Leftover Thanksgiving turkey doesn't need to mean a week's worth of boring leftovers! You can use it just like you would use leftover chicken to make soups and stews, salads, casseroles, and more.
If you love chicken pot pie, then this turkey pot pie is the perfect way to use up not only the rest of the meat from your Thanksgiving meal, but also veggies like carrots, corn, and potatoes. Wrap some pie crust or puff pastry dough and you're ready to enjoy your turkey in a new way!
Another of my favorite ways to use leftovers is by making turkey chili. Instead of ground beef, use leftover white and dark meat. Add your favorite toppings like cheese, sour cream, and sliced jalapenos, and serve with leftover rolls for a meal the whole family will love.
More Chili Recipes
Our turkey chili recipe has beans, but if you're not a fan of beans you can omit them or try one of our other recipes.
I love a good turkey sandwich, but fresh turkey beats deli turkey any day! My husband's favorite turkey sandwich is slices of turkey breast with leftover cranberry sauce - it's one of his favorite things about holiday meals and leftovers!
More Sandwich Recipes
If you're not sure about that cranberry sauce, try our turkey avocado sandwich or a turkey pesto panini instead.
Our Chicken Stuffing Bake can easily be made with turkey instead of chicken, and it's one of the best ways to use up leftover stuffing. It's a delicious and easy meal you can have on the dinner table in 35 minutes!
More Casserole Recipes
You can use turkey instead of chicken to make chicken spaghetti with rotel, Mediterranean chicken casserole, chicken taco bake, or any other casseroles with chicken.
Caesar Salad from Juggling Act Mama - Instead of chicken, add leftover diced turkey and serve with romaine and parmesan. You can even use leftover bread or rolls ro make your own croutons to go with it.
In fact, you could replace the chicken with turkey leftovers in any one of these yummy salads:
More Easy Turkey Leftover Recipe Ideas
With so many delicious and easy leftover turkey recipes, I've broken these yummy recipes down into categories for you. I know you're going to love this list of recipes for leftover turkey!
Main Dish Recipes
You can substitute leftover turkey meat in just about any recipe that calls for shredded chicken or rotisserie chicken. There are so many delicious ways to use up your Thanksgiving turkey to make a full meal for another night with minimal cooking!
Leftover Turkey Casserole from Dinner Then Dessert.
Everyone knows that Thanksgiving leftovers doesn't just mean leftover turkey meat!
When it comes to comfort food, you can't get much better than creamy casseroles, and this one will help take care of leftover veggies like carrots and green beans, and even your turkey gravy!
Salads
After a big Thanksgiving dinner, maybe you're looking for a healthier option or lighter portions. Salads with turkey are a great way to do just that.
You can make our rotisserie chicken salad using turkey, which is great for salads and sandwiches, too.
Sandwiches and Sliders
What's not to love about a quick turkey sandwich?! Here are a few more leftover ideas that will make lunchtime (or midnight snacks) quick and easy.
Soups & Chowders
While leftover turkey soup might seem like one of the only options, there are loads of leftover recipes for making soup, stews, chowders, and more.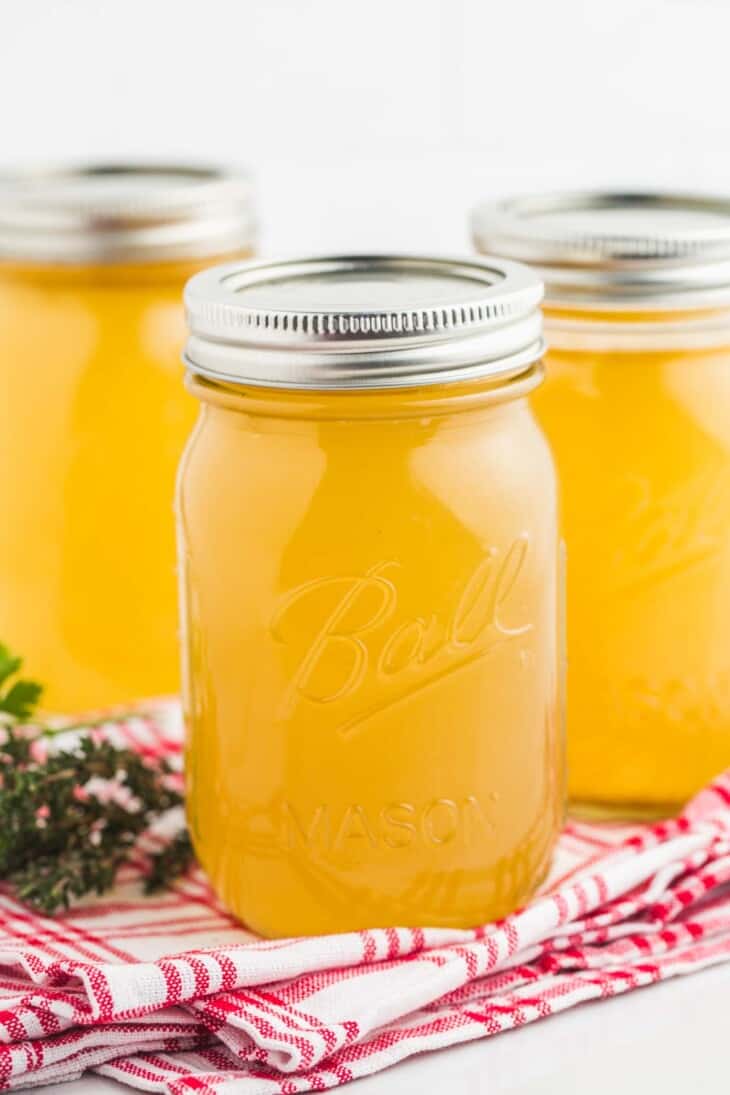 Learn How to Make Turkey Stock from Little Sunny Kitchen.
Make the most of your leftovers - including the turkey carcass! It's a great way to use up all of your leftover bird.
You can use turkey broth in any recipe that calls for chicken broth like chicken and dumplings (make with turkey meat!) You can even use it to thin out mashed sweet potatoes instead of milk or cream.

Appetizers, Snacks, and More
From pizza and empanadas to nachos, there's so much you can do with turkey to make fun snacks! These are perfect for a weekend full of football and eating in front of the TV.
You can also use your turkey to make Buffalo chicken inspired dishes! Find tons of Buffalo chicken recipes.
You'll find lots more game day recipes like wings, bacon dip, and more. From pull apart pizza bread to strawberry salsa, we have something for everyone.
Which tasty recipe will you be trying first? Leave a comment below - I absolutely LOVE hearing from you!
New Posts You'll Love