This Turkey Pesto Panini Sandwich is one of my all-time favorite sandwiches to make. It's full of great flavor, and super easy to make!
A panini sandwich beats a plain one any day of the week, in my book. But this Turkey Pesto Panini is the perfect summer sandwich. It's a little nutty and salty from the pesto and cheese. And the delicious carmelization on the bread is heavenly. You're going to love, love, love this recipe – trust me!
A great sandwich starts with great ingredients. I just adore making my own basil pesto at home. In the summer, when we grow our own basil, I almost always have a jar in the refrigerator. You can get my favorite recipe for Basil Pesto here. You could also try my Tarragon Walnut Pesto for something different.
You can use a store-bought pesto, but in my humble opinion, it's just not the same as homemade. As for the other ingredients, I enjoy fresh mozzarella and a slow roasted turkey. You can get the turkey from the deli, but leftovers from a roasted turkey is phenomenal. This is one of those cases where quality ingredients make a big difference in the sandwich itself.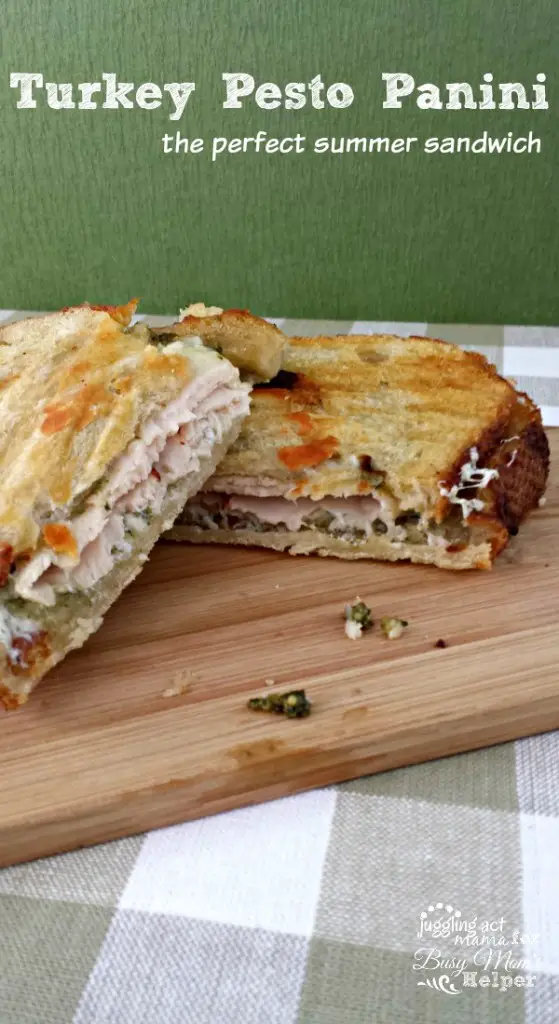 Get more great sandwich recipes here: