As an Amazon Associate, I earn from qualifying purchases.
Looking for the best grill recipes? We've got everything you need for an amazing backyard cookout from marinades and rubs to cocktails, desserts and more!
Today's post is sponsored by BBQGuys, Farmer's Pantry, Hamilton Beach, Joy Jolt, The Spice House, and Torani, however, all opinions are my own. #ad #SummerGrilling
The Best Grill Recipes are ones that are full of incredible flavor, but don't have you slaving away in the kitchen prepping forever. After all, isn't grilling season about being outside and – well, grilling? I have rounded up all my most favorite recipes for backyard BBQ's here for you. I know you're going to find something you love!
Now, this week we will be sharing amazing summer grilling recipes, and our readers have a chance to win some amazing prizes from our generous sponsors. You're not going to want to miss a single day! #ad #SummerGrilling
Before we get to the details of #SummerGrilling week, I need to share this tidbit with you. If there's just one recipe you make this grilling season, it has to be our super popular Cowboy Butter. It adds so much fabulous flavor to pork, chicken, beef and even veggies. This keeps beautifully for up to 6 months in the freezer. Make up a big batch because you'll use it all summer long!
#SummerGrilling Week
This week, we're sharing the best grill recipes and celebrating the start of summer with an amazing #SummerGrilling giveaway, sponsored by BBQGuys, Farmer's Pantry, Hamilton Beach, Joy Jolt, The Spice House, and Torani.
Meet the Sponsors for Summer Grilling Recipes
Our generous sponsors have made this #SummerGrilling week possible! Each of these wonderful company's are providing products for our giveaway. Not only are you going to fall in love with the BEST grill recipes, but you have a chance to win some truly awesome prizes, too!
BBQ Guys
Prize: iGrill mini grilling thermometer
The iGrill mini grilling thermometer is a pocket-sized smart thermometer that takes the guesswork out of grilling, so knowing exactly when to take your meat off the grill has never been easier. #imabbqguy
Farmer's Pantry
Prize: 1 case Cornbread Crisps in assorted flavors
Farmer's Pantry makes wholesome, hearty snacks that fill you up and taste great. We know the more satisfied we are, we're more likely to be our best self. Live our best life; do our best work. Made with ingredients from American farms. Summer grilling wouldn't be the same without these tasty munchies! #CornbreadCrisps
Hamilton Beach
Prize: Indoor Searing Grill
With the Hamilton Beach® Indoor Searing Grill, you can enjoy outdoor grilled flavor anytime you want, regardless of the weather. There are two secrets to its excellent grilling capability. The Searing Grill's high-heat searing temperature locks in juices and flavor, giving your meat better taste, texture and appearance. What's more, its unique hooded design helps keep in flavor to give your food that authentic outdoor grilled taste. #HamiltonBeach
Joy Jolt
Prize: set of High Ball Glasses
So many of the moments you enjoy most include raising a glass. Whether you're hosting poker night, celebrating a promotion, or getting together "just because." You deserve to drink in style. DRINK WITH JOY. ENJOY THE JOURNEY. #JoyJolt
The Spice House
Prize: Best Seller Collection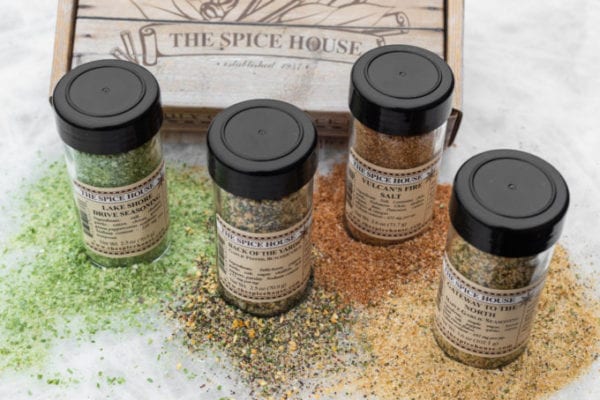 The Spice House is a purveyor of over 400 premium spices – all expertly sourced from across the globe. Our spice artisans hand-grind and blend our spices in small batches to ensure that your spices are as fresh as possible for more flavorful and delicious kitchen creations.
The Spice House's Best Seller's Collection contains our four best-selling Spice House blends of all time. It took 60 years of tinkering to create these four masterpiece spice blends. Each blend in our Best Sellers Box adds a burst of flavor that's perfect for grilling any protein or veggie. #TheSpiceHouse
Torani
Prize: A year supply of Torani Syrups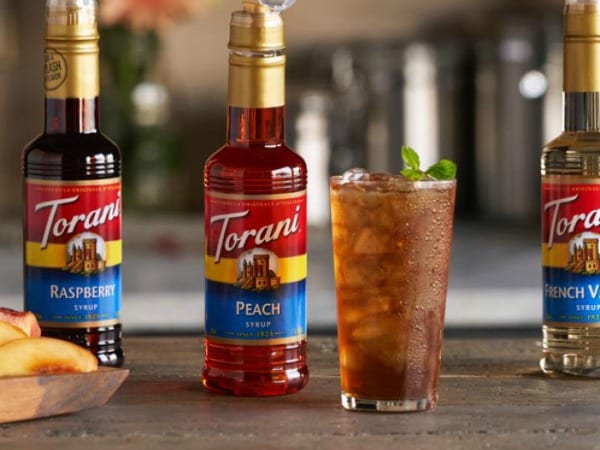 Torani believes in flavor for all and opportunity for all. In the beginning, Rinaldo and Ezilda Torre visited family in Lucca, Italy. They returned home to San Francisco with handwritten recipes, which they used to create authentic flavored syrups. Needless to say, the syrups we're a hit. A lot has happened since then, but our belief has remained the same: Flavor for All, Opportunity for All. It means that not only are the products we make inclusive and approachable, but so is our success. We believe everything starts with people, and the only way to truly succeed is to succeed together. #ToraniFlavor
Our Best Grill Recipes for Celebrating Summer
Here are some of our favorite grilling recipes:
from left to right:
from left to right:
from left to right:
from left to right:
from left to right:
from left to right:
Leave me a comment below!
What kinds of things do you love to grill?