Fall means apple picking and all kinds of apple goodies, right? This collection features some of the best apple recipes and I think you're going to fall in love!
Jump to:
It's my favorite season and I'm super excited to start baking and cooking with apples. There are so many wonderful recipes to choose from - pies, muffins, candy apples, cupcakes and much more! Our list includes salads and savory dishes as well as our ever-popular Southern Apple Pie Recipe made with our very own Apple Pie Spice Recipe.
Whether you love classic granny smith apples and red delicious, or you're a fan of new varieties like pink lady apples. we have more than 40 delicious apple recipes for you to enjoy this Fall.
Best Apple Recipes
If you can't find some delicious new apple recipe to try from this list, then you're really just not trying!
This moist delicious apple bread has been a family favorite of ours for over a decade. It's totally amazing and worth the effort! The brown sugar and oat topping is my favorite.
Quick and easy slow cooker recipes are totally my jam and this apple cobbler does not disappoint. It's great for parties and potlucks. Serve it up with our Homemade Whipped Cream Recipe or vanilla ice cream for an extra special treat.
For the adults in the room, this bourbon soaked apple spice cake is absolutely divine. But don't worry, you can substitute apple cider if you prefer. The pecans on top are like candy and when you get a bite of the cake with caramel and the pecans it's heavenly!
My mom's favorite quick snack because it's everything you want with fresh apple slices - cream cheese mixed with brown sugar and cinnamon, along with toffee bits and mini chocolate chips. So good!
One of our best healthy apple recipes has to be this yummy flavorful smoothie. This is a healthy way to start your day, but it's also a great snack or even yummy dessert.
A family favorite recipe, this moist delicious bread is full of Fall flavor with both fresh apples and apple sauce, plus grated carrot. It's topped with an amazing lemon glaze using fresh lemon juice and zest.
These pastries start with premade dough and sweetened cream cheese and a yummy apple pie filling. When they come out of the oven, we drizzled icing and caramel sauce on top!
They are perfect for brunch (and also yummy for dessert with a little bit of vanilla ice cream!)
Chunks of sweet apples tossed with brown sugar and cinnamon are tucked into store-bought or homemade pie crust. These are absolutely divine and the perfect fun little two-bite dessert for parties and potlucks!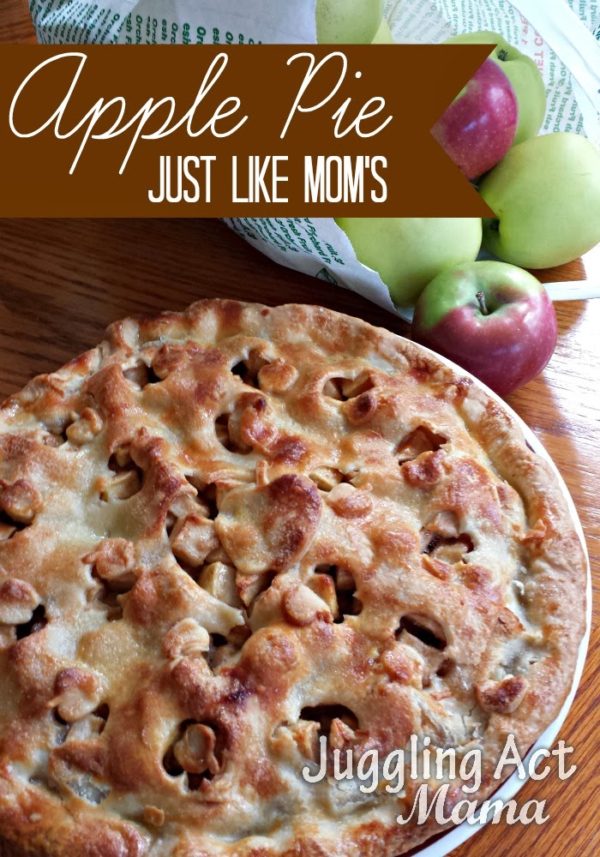 I adore this apple pie recipe! I
More Apple Recipes
Here are some other easy apple recipes I love to make during apple season:
More Sweet Recipes
Who doesn't love sweet apple treats? This list includes some of the best apple dessert recipes to satisfy your sweet tooth!
Savory Apple Recipes
You might be surprised to find that there are quite a few really delicious savory apple dishes!
Sweet apple slices, onions, and pork butt are transformed in the crockpot into a yummy Sunday supper!
Here are some of the best apple recipes you can make for lunch or dinner:
Be sure to check out my Juggling Act Mama Storefront on Amazon where you'll find all kinds of great products to make your life easier! Thanks so much for being a part of Juggling Act Mama ❤
You might also like to check out our popular pumpkin recipes: