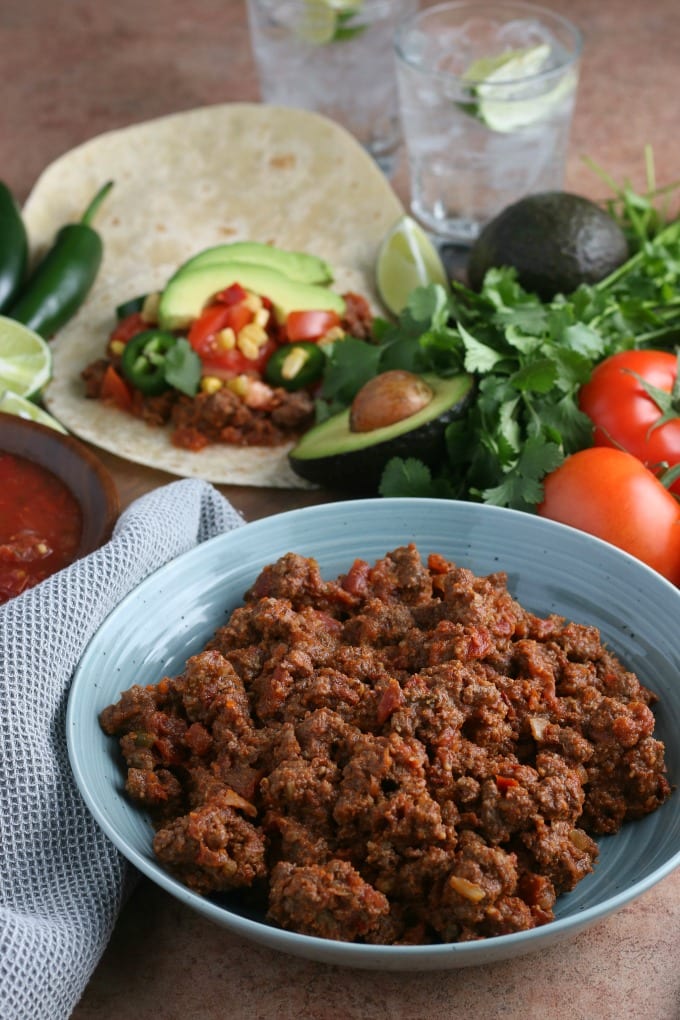 Love homemade meals but don't have time in the evening to cook? Here are a slew of deliciously easy Make Ahead Meals to save the day!
Jump to:
One of my favorite things to do is prep meals ahead of time. It saves time, money, and often my sanity! Today I'm sharing 25+ tasty make-ahead meals.
I like to plan a cooking day on the weekend to prep and get organized. Then I can just pull one of these out of the fridge or freezer when it's time to eat. It's perfect for when Olivia's soccer game and the school open house fall on the same night!
Let's face it, by the end of the day, no one wants to do a lot of work to make dinner. Whether you're looking for a new Instant Pot meal to try or the perfect meal prep recipe, we've got loads of great make ahead and easy freezer meals for you to choose from.
Best Make Ahead Meals
Here are a few of my own go-to Make-Ahead Dinner recipes:
More Make Ahead Meals
I love setting some time on a Sunday afternoon to meal plan easy dinners for the week ahead. It makes busy weeknights so much easier when I have a few delicious meals already planned.
I love healthy recipes you can pull from the freezer. This White & Black Bean Turkey Chili from A Cedar Spoon is great because it uses ground turkey which is leaner than beef.
Easy Baked Chicken Thighs from Primavera Kitchen are a tasty and economical recipe.
Slow Cooker Beef Stew from Grace & Good Eats is a great way to cook once and eat twice. This recipe serves 6, but is easily doubled. Then just freeze half for another night.
Taco Chili from Grace & Good Eats is made in the crock pot and perfect for busy nights.
Spinach Artichoke Chicken Pasta Bake from Call Me PMc: Light creamy pasta, with perfectly cooked pieces of chicken will have your family dishing up for seconds in no time! This recipe is simple and easy to follow and allows you the flexibility to include extra add-ins if you're feeling creative.
Creamy Chipotle & Italian Sausage Lasagna from The Recipe Rebel: Creamy chipotle and Italian sausage will change your perspective on a traditional lasagna! It jazzes up classic flavors, making enough to serve a large crowd or hungry family!
Slow Cooker Braised Short Ribs from Big Bears Wife: Making braised short ribs has never been easier! Simply prep ahead and let those ribs cook in the slow cooker till they fall off the bone. Cooking these ribs slowly helps to make the most of the flavorful broth - creating an amazing dinner worthy of serving to guests!
Burrito Casserole from Restless Chipotle: Easy peasy! Beef, beans, cheese, and a creamy sauce all wrapped up in tortillas? Sign me up! Weeknight dinners won't ever have to be a problem if you have this in your cooking arsenal.
Freezer Friendly Spinach Lasagna Rolls from Savory and Savvy: A great recipe if you are ever in a pickle! Pre-cook this for a busy week ahead or to give yourself that much-need break from the daily grind of household responsibilities - you'll thank yourself later!
Baked Macaroni & Cheese from Confessions of an Overworked Mom: Mac and cheese is a classic for good reason and it never gets old, at least not in our house! Golden and crispy on the top with cheesy soft pasta inside is enough to get any mouth watering.
Slow Cooker Bison Chili from Amee's Savory Dish: This crockpot dish will be a winner in your household for so many reasons. It's light on the beans and generous with the meat. Add Chili and some spices and you have yourself an outstanding chili dish!
4 Ingredient Slow Cooker Shredded Chicken from A Cedar Spoon: Let your slow cooker do all the hard work for you. That's right, all you need to do with this recipe is add in the ingredients and let the magic happen. Use your shredded chicken for casseroles, chicken salad spreads or tortilla filling - the options are endless.
BBQ Chili Shepherd's Pie from The Recipe Rebel: This recipe offers a delicious BBQ chili twist on a classic Shepherd's Pie! It's quick and easy to whip up from scratch and will soon become a family-favorite.
Country Style Barbecue Ribs from The Magical Slow Cooker: I just can't seem to get enough of tender and flavorful ribs. The slow cooker will tenderize the meat you never knew was possible. Serve this hearty meal over freshly steamed rice with softened onions and bell peppers.
Slow Cooker Taco Chicken from Strength and Sunshine: What's better than slow cooker taco chicken? Slow cooker taco chicken that's gluten and allergy-free!! Enjoy this healthy Mexican shredded chicken in your burritos, tacos or quesadillas! Heck, I won't even judge you for wanting to eat it by the spoonful!
More Easy Recipes
You might also enjoy one of these Instant Pot or Slow Cooker meals when you have a busy day:
💭 Frequently Asked Questions
Here are some questions (and answers!) readers often ask about freezer-friendly meals.
How do you wrap casseroles to freeze?
Start by lining your casserole dishes with aluminum foil so that some hangs over the two short sides.
Put the whole casserole dish into the freezer to flash freeze it for about an hour. Lift the casserole out of the dish using the aluminum foil as handles.
Then, tightly wrap the casserole with plastic wrap and slide it into a freezer bag. Be sure to label the bag!
Is it better to freeze casseroles cooked or uncooked?
Casseroles with raw meat should be cooked and cooled before it is frozen. However, recipes that call for pre-cooked meat, or that don't have meat, can be frozen uncooked.