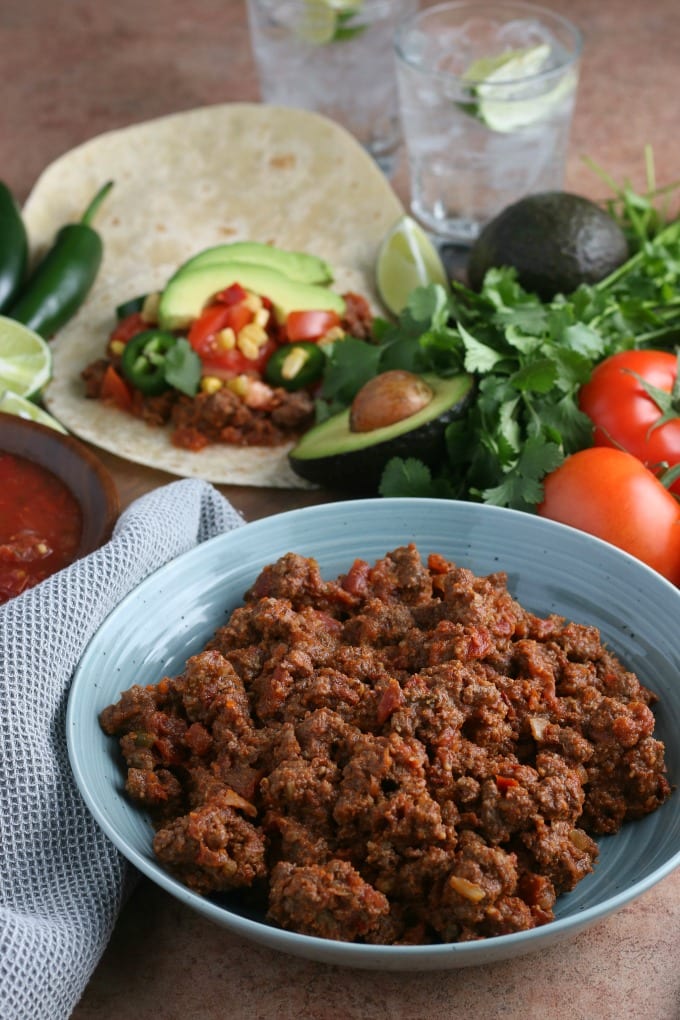 Ground beef taco meat is useful for so many great recipes. I'll show you how to cook taco meat in the Crockpot and make dinner easier for everyone! You'll love this versatile recipe because it's so easy and flavorful.
Last Updated: 15 February 2020
Tacos are quick and easy meals, and having it in the freezer totally saves me a little time - sure tacos are easy enough on their own, but consider using this meat mixture to speed up other dishes like enchiladas, burritos, or quesadillas. You could even serve it with a little plain tomato sauce over pasta if you want to really shake things up.
I like to cook two pounds at a time, one for that night's meal, and one for another night. If you have the time (and hit a great sale at the grocery store), you could definitely double or even triple this recipe.
Shopping List
How to Cook Taco Meat in the Crockpot
Add the ground beef to the slow cooker.
Sprinkle with the taco seasoning mix and stir to combine.
Next, pour the salsa on top of the beef.
Cook for 3 hours on LOW heat.
Stir the mixture before serving.
How many tacos does a pound of ground beef make?
When ground beef cooks down, one pound (16oz) will reduce to about 12-14 ounces. Most taco-lovers will use about 2 ounces of beef, so you can plan on 6 servings for each pound.
How do you cook taco beef on the stovetop?
In a large skillet over medium-high heat, cook the ground beef and break up the pieces.
Cook until browned, stirring frequently.
Stir in the taco seasoning mix and salsa.
Mix well to coat all of the beef.
How long are taco meat leftovers good?
Leftovers can be kept in the refrigerator for 3-4 days in an airtight container or zip-top bag.
How to Freeze Taco Meat
Once the meat is completely cool, you can prepare it to be frozen. Spoon the taco beef into a zip-top bag and label. Store in the freezer for up to 4 months.
How to use Crockpot Taco Meat
There are so many ways you can use this beef to make amazing weeknight meals and even fun appetizers for entertaining.
More Mexican Inspired Recipes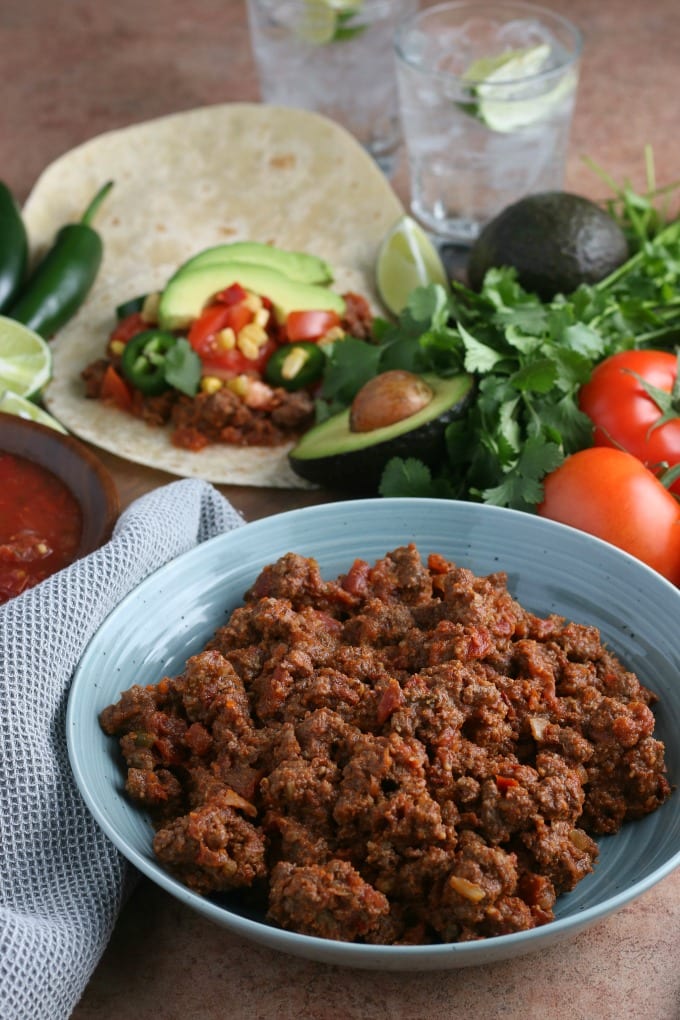 Ground Beef Taco Meat