We'll help you celebrate National Strawberry Day with these super tasty recipes from top bloggers!
Jump to:
Today is National Strawberry Day! To celebrate, I've got a ton of awesome strawberry recipes for you! Here in New England, the ground is blanketed with snow. Strawberries won't be in season for several months, so it seems odd to me that today is National Strawberry Day!
We love strawberries in our house, and I have tons of recipes using them. For this fun little strawberry party, we've put together some of the best recipes from Juggling Act Mama and other top bloggers - enjoy!
Breakfast is a natural time of day to enjoy strawberries, even if it's just sliced on top of a bowl of fruit. Of course, we've got some recipes here that will help you take your strawberry enjoyment to the next level!
Our Favorite Strawberry Recipes
No Bake Strawberry Cheesecake Bars
Strawberry Cream Cheese Puff Pastry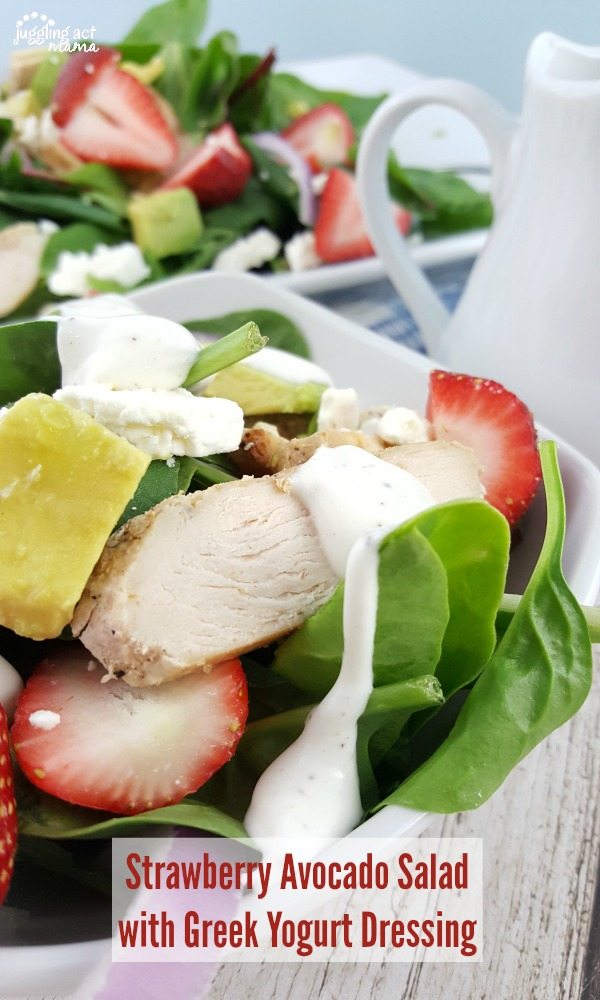 Grilled BBQ Pork Chops + Strawberry Peach Salsa
Strawberry Peach BBQ Sauce for Grilling Season
Strawberry Breakfast Recipes
Strawberry Salad Recipes
Yes, this mama loves her sweets, and strawberries make an excellent addition to salads. Check out these great recipes for inspiration:
Strawberry Cocktails
What party would be complete without a fun cocktail? Whether it's a mimosa for brunch or a non-alcoholic spritzer, we've got just the thing for you!
Strawberry Snack Recipes
From after school snacks to grown up hor d'ourves, here are a handful of recipes perfect to celebrate National Strawberry Day!
Strawberry Dessert Recipes
My sweet tooth is aching thinking about all these tasty recipes! From simple shortcakes and cobbler, to fancier fare, we've got some awesome recipes to share:
Gifting Strawberry Recipes
Our party wouldn't be complete without something to take home. Here are some perfectly giftable strawberry recipes!
More Great Recipe Collections
Here's What's New: