Busy mornings have you skipping breakfast? Not anymore! Make a big batch of these Sausage and Cheese Breakfast Egg Muffins and then freeze them! You'll get everyone fed a hearty meal and out the door on time.
If you have kids (or a spouse!), you know how hectic mornings can be. Trying to get everyone fed, cleaned up, dressed and packed and ready to go can be a huge challenge. That's why I love these Sausage and Cheese Breakfast Egg Muffins. Whip up a big batch on the weekend and you're good to go during the week! You can even freeze them. Just throw them in the microwave for 45 seconds to reheat. How great is that? There's no reason to skip breakfast anymore.
If you can scramble eggs, you can make these. The best part is that my sausage and cheese breakfast egg muffins is a fantastic base recipe! You can easily change out the things you throw in. Feel like more veggies? Throw in some peppers, onions and broccoli. Swap out the sausage for bacon. Try different cheeses. Experiment to find what your family loves most. (We all know how picky kids can be! Throw in their favorites.)
I also love the idea of serving these as part of a brunch served with a yummy parfait and some mimosas, or maybe as breakfast on Thanksgiving day. You could easily throw them together a few days before and freeze! You won't have to worry about what to serve guests for breakfast and it's a step up from cold cereal.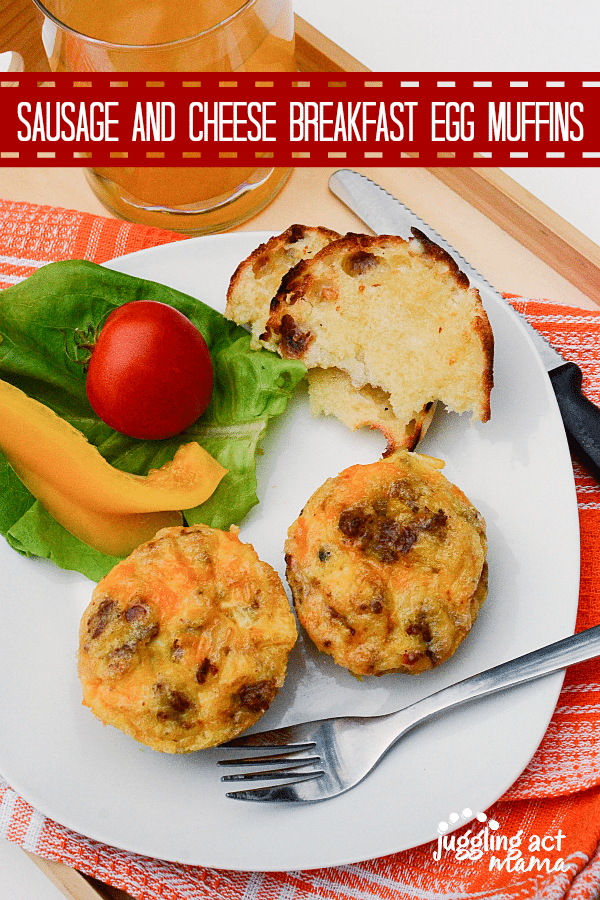 Need more Easy Breakfast inspiration? Try these: