There are so many different fun staycation ideas and we have loads of activities you can do with your kids!
Just because a big vacation isn't in the budget this summer, doesn't mean you and your family can't have fun. Set some time aside and plan a staycation. You'll stay right at home and have tons of fun that will fit any budget.
Jump to:
Fun Staycation Ideas
Not only is a staycation a fun way to spend time together as a family, but also a good way to save money. Maybe you're saving for a vacation in the future, or you did a big trip last year.
Whatever the reason you're not traveling this year, is a more affordable way to still spend time together and have fun.
The following are affiliate links. We are a participant in the Amazon Services LLC Associates Program, an affiliate advertising program designed to provide a means for us to earn fees by linking to Amazon.com and affiliated sites.
Get Outside
Have a picnic in the park - Pack up some finger foods and drinks, grab the kids, and head to a park for a picnic. Many parks have playgrounds for children as well as open grassy areas. Bring some balls, jump ropes, hula hoops, or anything you can think of to create an action-packed day out!
Make tin can stilts - It only takes a few basic items to make these fun stilts. Make a pair of everyone in the family so you can all silly walk around the yard!
Have an at-home drive-in movie night - Surprise the kiddos with some rented movies like these way cool cardboard cars! Transform your living room into the coolest theater ever. With cars this awesome, you know they'll get plenty of use even after the movies are over!
Create a scavenger hunt in the backyard - Make up clues for the kids to follow. Place objects around the yard for the kids to find. They'll have a blast trying to find everything on their lists. Have fun little prizes for everyone when they've finished.
Go Camping in Your Backyard - Backyard Camping is a really fun family experience. From roasting s'mores to decorating your 'campsite' with DIY Tin Can Luminaries, there are tons of things to keep everyone having a good time!
If the weather isn't cooperating, have an indoor camping trip instead, complete with blanket forts and sleeping bags!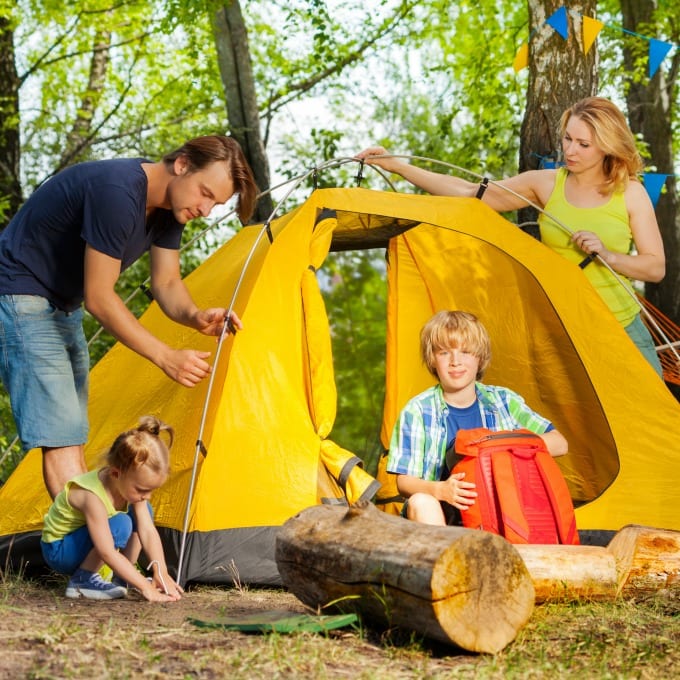 Get Creative!
Plan a board game night - Gather up all the family favorites and play until you can't play anymore. Instead of a big dinner, try having finger food, fruits, veggies, or healthy appetizers as a fun way to make the night special. Here are a few games we really love:
Catan Junior
Trekking the National Parks
Ticket to Ride
Rummikub
Yahtzee
👉 Find a whole list of my family's favorite games here.
Make scented edible ice cream play dough - Yes, you read that correctly! Play dough made from ice cream! It's completely safe for kids, so if the yummy smells lead to curious nibbles, you won't have to worry about it.
Paint smooth rocks - gather some smooth rocks (or find them in your local craft store) and make fun designs on the rocks. You can even make them like puzzles or create a tic-tac-toe game! (These are my favorite paint markers).
Plan for a rainy day - Just because everyone's stuck inside, doesn't mean it can't be fun!
Play with bubbles - Bubbles can be a ton of fun and there's way more to do with them than you think. Help the kids make their very own special bubble wands. Create rainbow bubble snakes. You can even do bubble painting! And be sure to skip the store-bought stuff. I have a round-up full of recipes for homemade bubbles and bubble tools!
DIY Lawn Games - set up a few of these outdoor games in your backyard to make your staycation even more fun. You'll never hear "I'm bored!" from the kids with all these activities.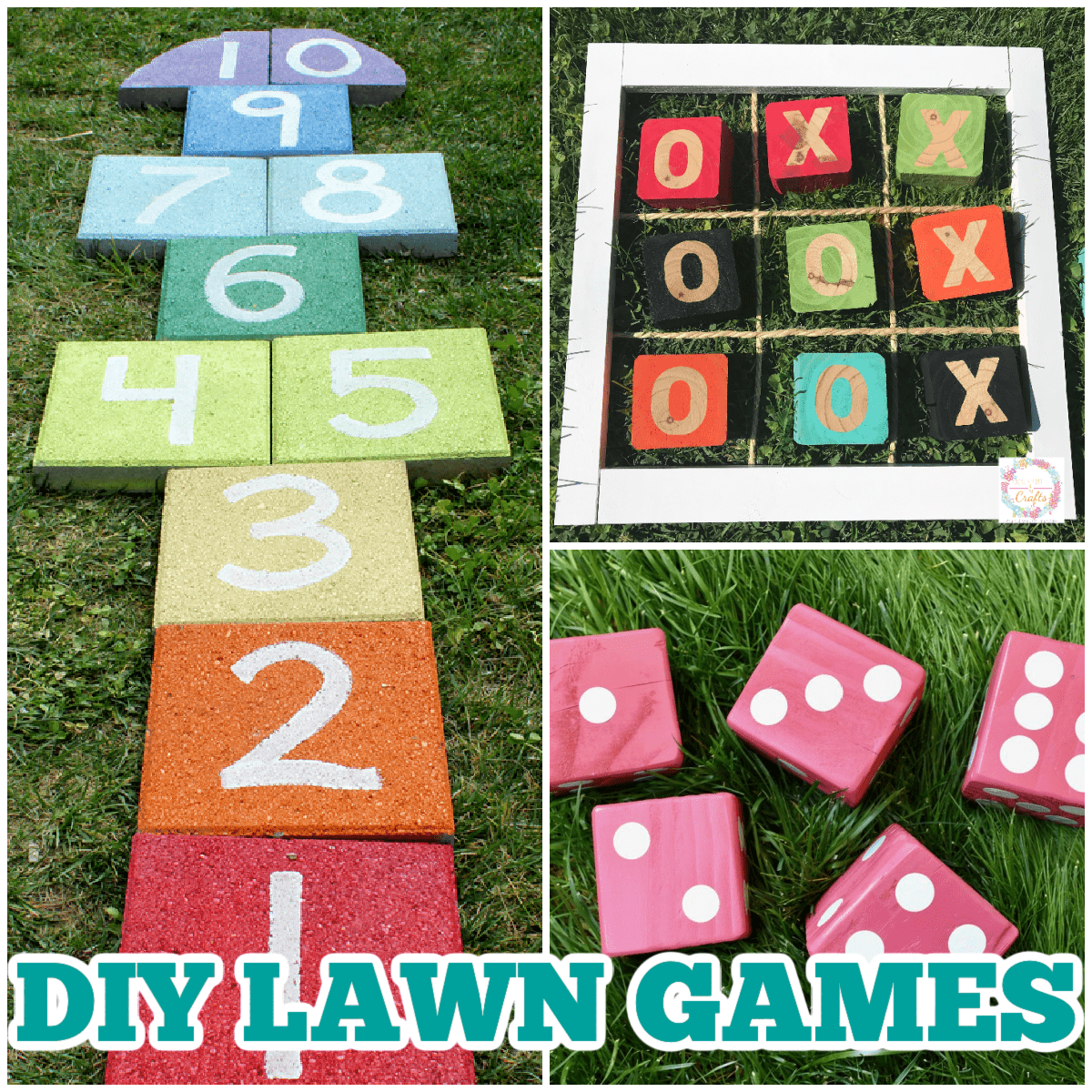 Staycation BINGO Printable
Download our fun staycation ideas free printable with loads more ideas!
For the Staycation BINGO file, click here to download!
More Staycation Ideas
Not everything you do on a staycation has to be at home. Look for fun no-cost or inexpensive activities in your area.
Try Geocaching - check out the Geocaching website for loads of info.
Check out the Local Library - ask about discounted and free museum passes
Go Bowling - check out this kids to bowl free program
Explore a hiking or biking path you've never been to before
Here are some of my tips for printables
These pages can be printed in color or black and white - just change the settings in your print window. However, we do recommend that you make sure your printer is not running low on ink. For durability, use cardstock.
More Boredom Busters