These creamy Steak and Cheese Bomb Rolls will leave your family and friends begging for more! When you're craving steak and cheese, try whipping up a batch of these delicious appetizers to satisfy your craving. They're super easy, and mouthwatering delicious! #ad – Thank you to #RhodesBread for the opportunity to develop this recipe using Rhodes Dinner Rolls. #FrozenDough
When it comes to game day, I love having a few things that will really wow my friends and family. A big pot of chili in the slow cooker, and some veggies and dip are my game day party staples. But these Steak and Cheese Bomb Rolls will blow your guest away (see what I did there?) There is so much amazing flavor here, and the cheese – oh the glorious cheese!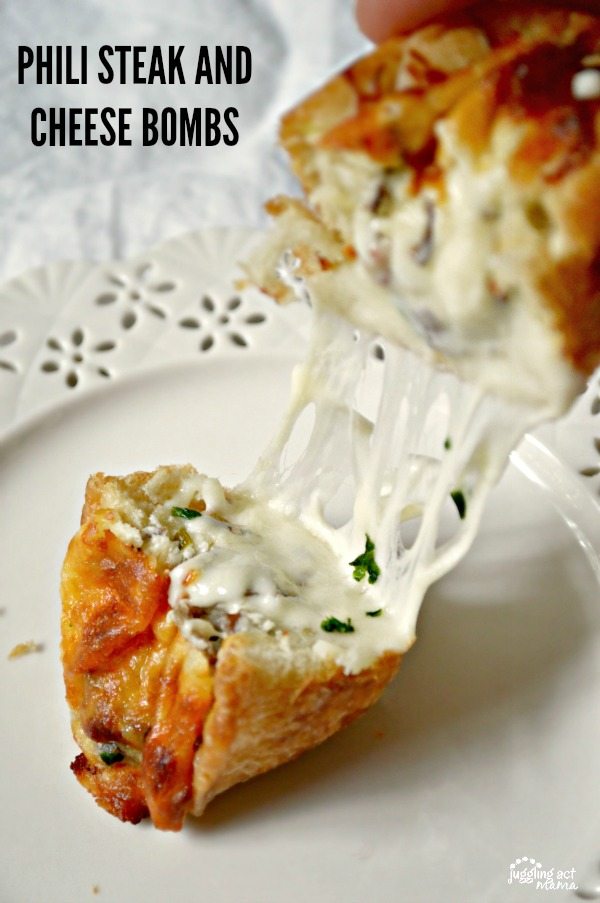 Let's face it, who's going to pass by these, babies? Trust me, folks will be fighting over the last one! Don't miss out on this amazing recipe!
Want more great Game Day Grub?
Check out my Game Day Pinterest Board!
Follow Juggling Act Mama – Ang Paris's board Game Day Foods on Pinterest.