The hardest thing about making this No Churn Brownie Bite Ice Cream was finding the can opener. No joke. Do you think I could find that thing in my kitchen? Sure, I have a million kitchen utensils and tools, but my kitchen isn't that big. I even called Mr. Juggling Act at work to see if he put it in some funny place. I finally found it stuffed into the dish rack – crisis averted! What? Not having a can opener isn't a crisis in your house?
Once I had all my tools and ingredients in place, I whipped up (no pun intended) this No Churn Brownie Bite Ice Cream in no time. It's the perfect example of a semi-homemade recipe that really wows.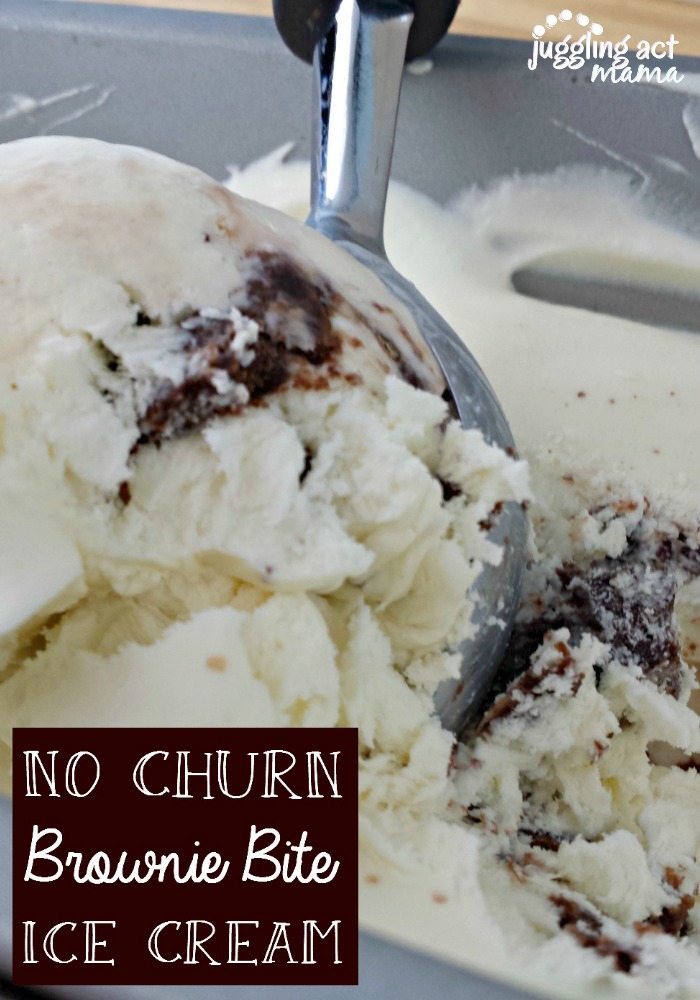 This ice cream is rich and delicious, but easily made without an ice cream machine. I love the bites of brownie throughout, and so does Mr. Juggling Act. He wants you to know that this ice cream should come with a warning label because it's so rich. "I had a BIG bowl and it goes down easy, but it hits your stomach like a ton of bricks!" I think that's kinda of a compliment? Listen, just use a little restraint and eat this in moderation and you'll be fine.