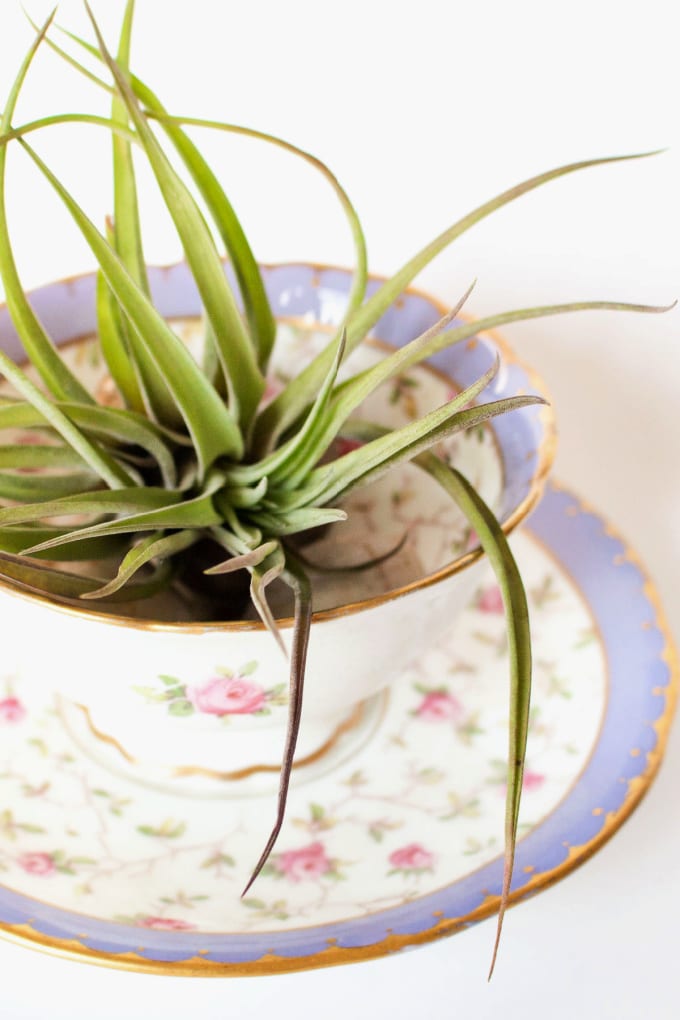 How to Grow Air Plants - These unique little plants from the tillandsia family are perfect for beginners because they don't require a lot of maintenance! Check out all our water and light tips for growing air plants below.
Jump to:
How to Grow Air Plants
If you are looking for a new plant to brighten up your home, why not try an air plant? These tropical plants don't need potting soil and are easy to care for!
What are Air Plants?
Tillandsia (Tih-land-zee-uh) are the most common air plants. These fascinating beauties are perfect for any space of your home since they thrive with indirect sunlight. You can use them as part of your decor in many different areas.
There are over 650 species of tillandsia, including evergreen and perennial flowering varieties. They are typically found in tropical areas and have adapted to the climate accordingly.
Even easier than succulents, air plants require almost no maintenance. In fact, they don't even need soil!
More Low Maintenance Gardening Ideas:
How do you keep air plants alive?
Air plants are unique in that they are one of the few plants that don't need soil. However, because of this, they absorb their nutrients through the air and water. This means that you don't want to dry out your plant, but too much water can cause it to rot. Use a spray bottle to keep it moisturized and submerge your water for a short time to water it properly.
Next, make sure that your air plant has plenty of fresh air and that you store it in a well-ventilated area near a window. Air plants prefer bright indirect sunlight so keep this in mind to avoid them from drying out in the sun.
How much light do tillandsia plants need?
Air plants need bright yet indirect light to thrive. Air plants survive best when kept in rooms that are brightly illuminated most of the day, such as southern or eastern facing windows but don't get direct sunlight all day long.
Your air plant only needs a few hours of daylight, but you don't want to keep them in poorly lit rooms or directly in sunlight for too long. If they get too much sunlight, your air plant could dry out, so be careful!
How long can air plants go without water?
Air plants are relatively resilient plants and can survive for long periods of time without water, if necessary. However, this doesn't mean that they don't need it. If you forget to spray them for a few weeks, it is possible to save your air plant with some love and water.
However, most air plants need to be misted 2-4 times a week, or you can soak them for about 30 minutes 1-2 times a week. If you see that the leaves of your plant are curling, it needs more water.
As a general rule, gray leaf air plants need less water than green-leaved varieties. Air plants with particularly thin leaves also need more water than those with thicker leaves.
Keep in mind that many air plants should be allowed to completely try after watering, which can take several hours. You can use a light fan or breeze from an open window to help dry them.
Tips for Healthy Air Plants
While they can go a long time without water, air plants should be misted regularly.
Remove any dead leaves so that the plant's energy goes into the healthy leaves.
It is important to use an air-plant specific fertilizer.
Ideally, air plants like temperatures that are between 50 and 90 degrees F, so take care to keep them away from hot or cold drafts.
Like succulents, air plants will create little baby offshoots. It is time to separate them when the baby is about half the size of the mother plant.
Only the healthiest air plants will produce flowers, and most will only flower once in their lifetime.
Where do you put air plants?
Air plants will survive best in indirect sunlight. They do the best in a few hours of bright indirect light daily, so try finding a window that is east or west facing and put your air plant about one to three feet from the window. You can also place them within a foot or two from an artificial light source as well.
As long as you keep them well-watered, they can live in hotter, more direct sunlight as well. However, you want to keep them away from dimly lit locations.
They do not need any special pots and will be perfectly happy just sitting on pretty much any surface as along as they get the right air flow and sunlight.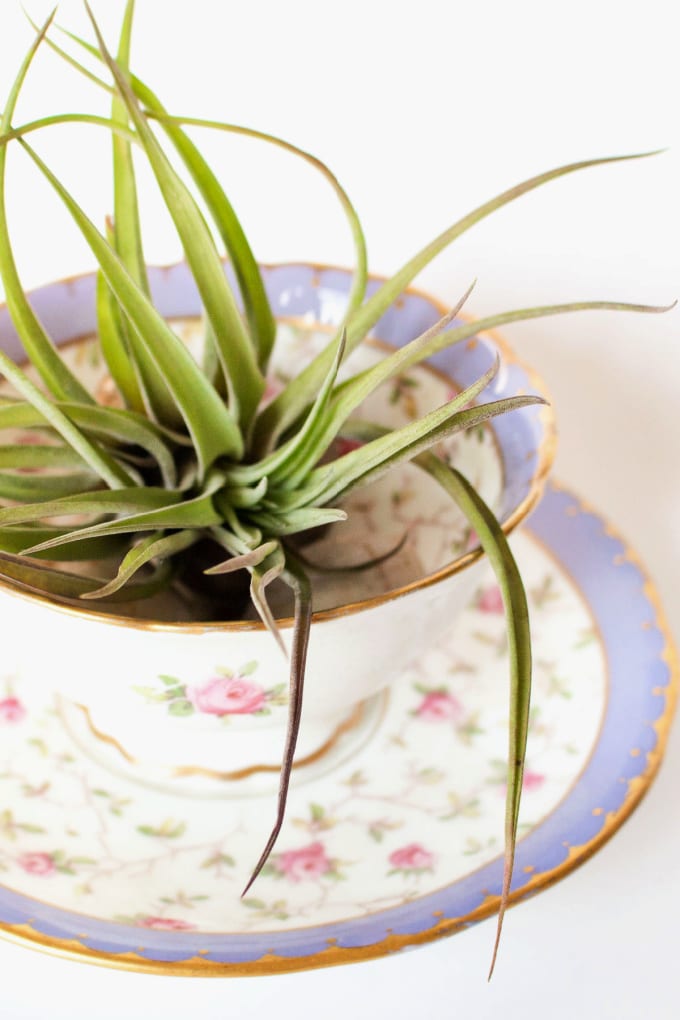 Popular Air Plant Varieties
Xerographica - needs less water than other tillandsia varieties but can grow to be over 12 inches in diameter!
Ionantha- grows up to about 5-inches tall and can absorb water from the air, however you'll want to mist them extra when it is extra dry or humid in your home. The flower blooms purple.
Fuchssi - this little plant looks a bit like a pretty tumbleweed with wispy thin little leaves and will grow to be about 4-inches tall. Flowers are purple.
Tectorum - super easy to grow and only needs to be misted every 1-2 weeks! These can grow up to 8-inches wide with a light purple or pinkish flower.
You can also learn more about air plant varieties here.
Where to Buy Air Plants
You can find air plants at your local nursery or garden store. You can also purchase them on Etsy or Amazon.
As a beginner, start with hardy plants such as Ionantha and Fuchssi which are not only easy to grow and maintain but also typically inexpensive.
Hopefully, this guide on how to grow air plants has helped you figure out if an air plant is right for you and help you care for your air plant properly!
More Gardening Ideas