This DIY Rustic Succulent Centerpiece is a fun way to incorporate low maintenance succulent plants into your outdoor living space in just 30 minutes. #tutorial #gardening #succulents

My latest gardening project is this pretty DIY Rustic Succulent Centerpiece. This whole project DIY Rustic Succulent Centerpiece took us just 30 minutes – no really! I love using Hens and Chicks in my gardening spaces. Succulents are easy to grow and maintain, so they're perfect for the gardening novice and expert alike. They're super fun for the kids to help plant, too. They are a hearty little plant that doesn't mind containers, rock walls, or gardens as long as the soil is well-drained.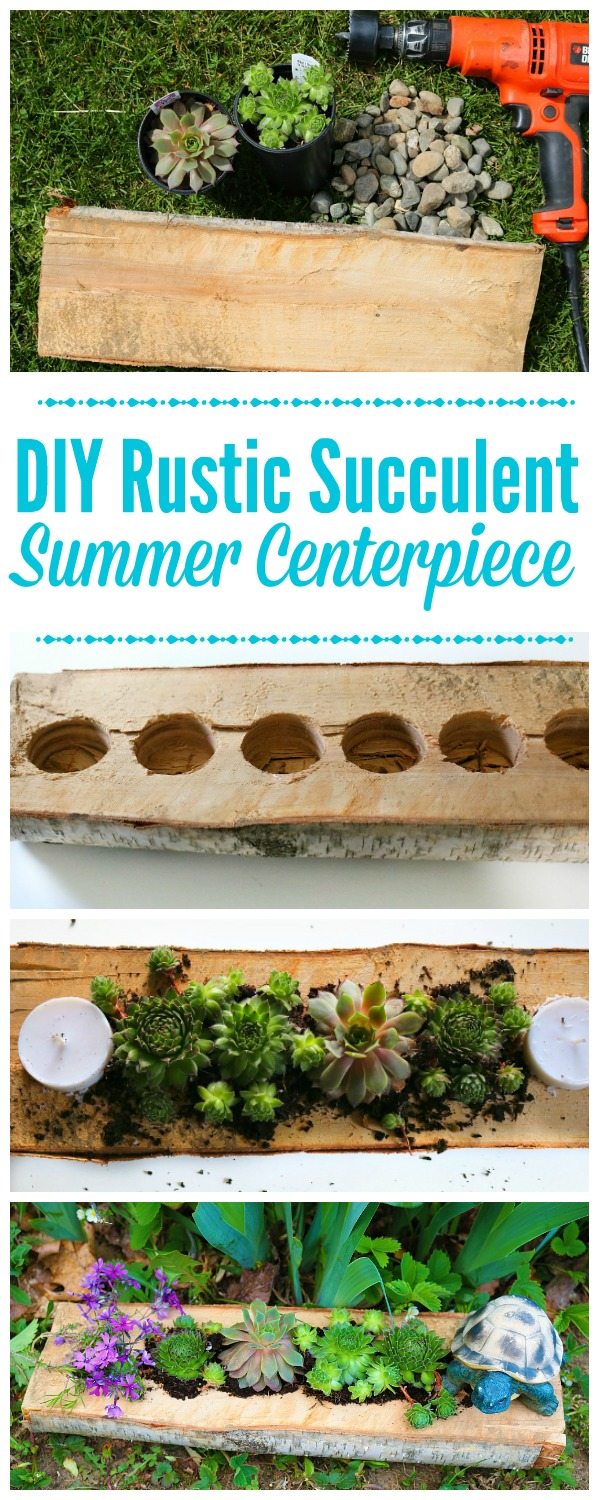 I'm excited to be sharing this post on Little House Living. If you've never worked with succulent plants before, but have always wanted to, this is the perfect easy project to get started! And, it's fun to do with the kiddos, too. It's a great way to get them involved in gardening with you. Click the link below to get the full tutorial.
This DIY Rustic Succulent Centerpiece is perfect for outdoor entertaining or a cozy dinner for two at the picnic table on a warm summer evening. When you're done using it as a centerpiece, you can move it to an area of your garden and the hens and chicks will continue to grow happily. It also makes a lovely housewarming or hostess gift as well.
You might also enjoy these all-natural insect repellent jars. They are perfect for backyard parties and other summer outdoor get togethers. Your guests will love these as centerpieces that are both beautiful and functional. Use them in conjunction with the DIY Rustic Succulent Centerpiece by placing just the jars around your outdoor space.