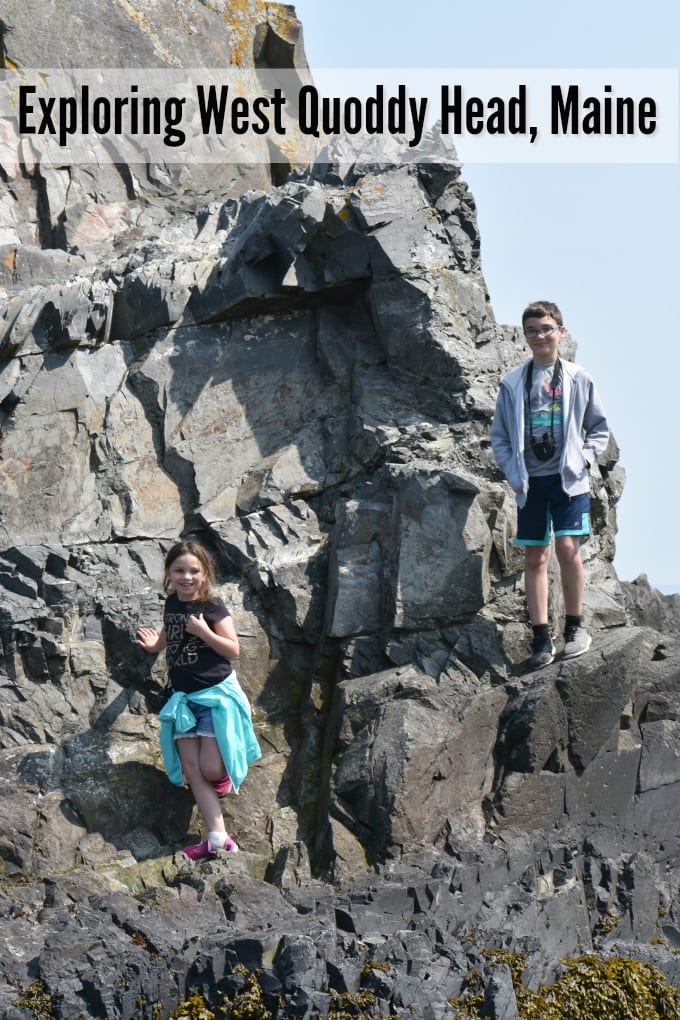 Did you know that West Quoddy Head Lighthouse is the only "candy stripped" red and white lighthouse in the United States?
Located in the small town of Lubec, Maine in Quoddy Head State Park, this unique lighthouse is also famous for being the Easternmost point of the United States.
Jump to:
The first lighthouse was built here in 1808 to help guide ships through the Quoddy Narrows. However, the one that is standing currently was built in 1858. It is now maintained by the US Coast Guard.
From the parking lot, it's just a short walk to the lighthouse. Be sure to grab some fun photos of this picturesque spot.
After that, be sure to stop into the museum and gift shop to sign the guest registry. There are some really cool exhibits to check out! Plus, you can visit the art gallery for some beautiful Maine-inspired artwork.
Frequently Asked Questions
Here are some things readers often ask about Wed Quoddy Lighthouse.
Can visitors go inside the West Quoddy Lighthouse?
Tours to the top are generally only given on Saturdays in July and August.
Does a lighthouse keeper live at West Quoddy?
Since the light is now automated, there is no longer a keeper living on site. The keeper's home is now a Visitor's Center. However, a park ranger sometimes occupies the second floor apartment.
What does Quoddy mean?
The Native American Passamaquoddy named this place, which means "fertile and beautiful place."
West Quoddy Head State Park
This beautiful state park includes 541 acres on a peninsula. There are over 5 miles of hiking trails, picnic areas and of course, the famous lighthouse.
Admission to the park is $3 per resident and $4 for non-residents for adults and children over 12. Please refer to the Maine Department of Agriculture, Conservation, and Foresty state park day-use fees here for the most up-to-date information.
Note, you do not need to pay admission if you are only visiting the lighthouse.
What lighthouses are in Maine?
Today, Maine is home to about 65 active lighthouses along it's 5,000 miles of coastline. Some of the most well-known of these are:
Bass Harbor Head Light in Acadia National Park
Cape Neddick "The Nubble Light" in York Beach
Portland Headlight in Cape Elizabeth
Rockland Breakwater Light at Jameson Point in Rockland Harbor
Pemaquid Point Lighthouse in Bristol
Maine Open Lighthouse Day
The US Coast Guard in partnership with the Maine Office of Tourism and American Lighthouse Foundation sponsors Maine Open Lighthouse Day. This year is is on September 10, 2022.
West Quoddy Head is often part of this event, along with about two dozen others. It is a unique chance to experience some of the lighthouses not normally open to the public. Check the website above for more information.
West Quoddy Head overlooks Quoddy Narrows, which separates the US from Campobello Island Canada.
There is a path and stairs leading down to the rocky beach. The view of the lighthouse is awesome from below, too. This was the best part according to our kids (ages 8 and 11). They loved scrambling over the rocks and comparing the unique pebbles.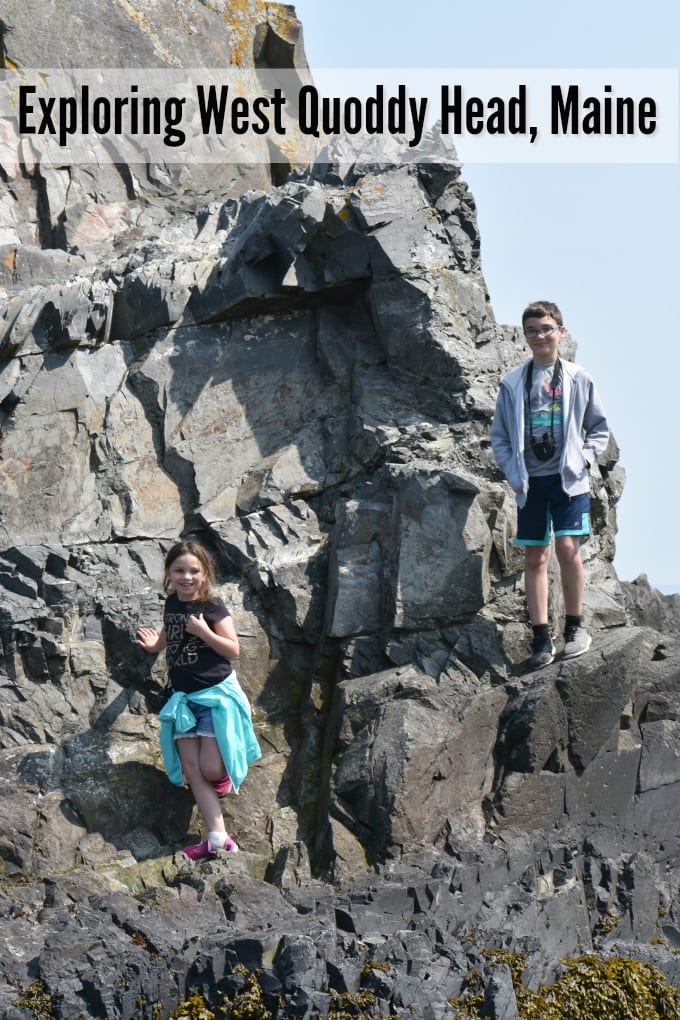 Another path I'd recommend even for small children is the Bog Trail. It's only .02 in length and an easy walk. Find more trails here.
Everywhere you look, you'll find some natural beauty, so be sure to bring your camera with you!
West Quoddy Head Lighthouse Facts
This lighthouse was placed on the National Register of Historic Places in 1980. Here are some more interesting facts from the American Lighthouse Foundation:
Commissioned by: President Thomas Jefferson in 1806
Originally Built: 1808
Current Tower Built and Lit: 1858
Automated: 1988
Construction: brick
Height: 49 feet
Range: 18 nautical miles
Visiting West Quoddy Head
Please note: We strongly recommend that you double-check the website or call for more up-to-date information on this site.
Address: 973 S Lubec Rd, Lubec, ME
Cost: none
Open: Memorial Day - September
Hours: 10am-4pm
Website: West Quoddy Lighthouse
Phone: 207-733-2180
Things to Do
There are a few picnic tables available and the view is stunning. Parking is ample and there are a couple of restrooms. Here are some ideas for your visit:
Have a picnic lunch
Explore the rocky beach
Visit the art gallery
Hike one of the many trails
Visit Roosevelt Campobello International Park
Book a charter boat tour or go whale watching
More Must-See Spots in Downeast Maine