If your kids love sensory activities or science experiments, you have to try this fun jello slime.
Jump to:
Normally slime recipes call for contact solution or liquid starch which act as the slime activator. This safe slime is the perfect creative toy for sensory play.
This gelatin slime mix is so much fun for kids of all ages (with adult supervision for very young kids, of course).
Like fluffy slime, you'll love this edible jello slime which is perfect for younger kids.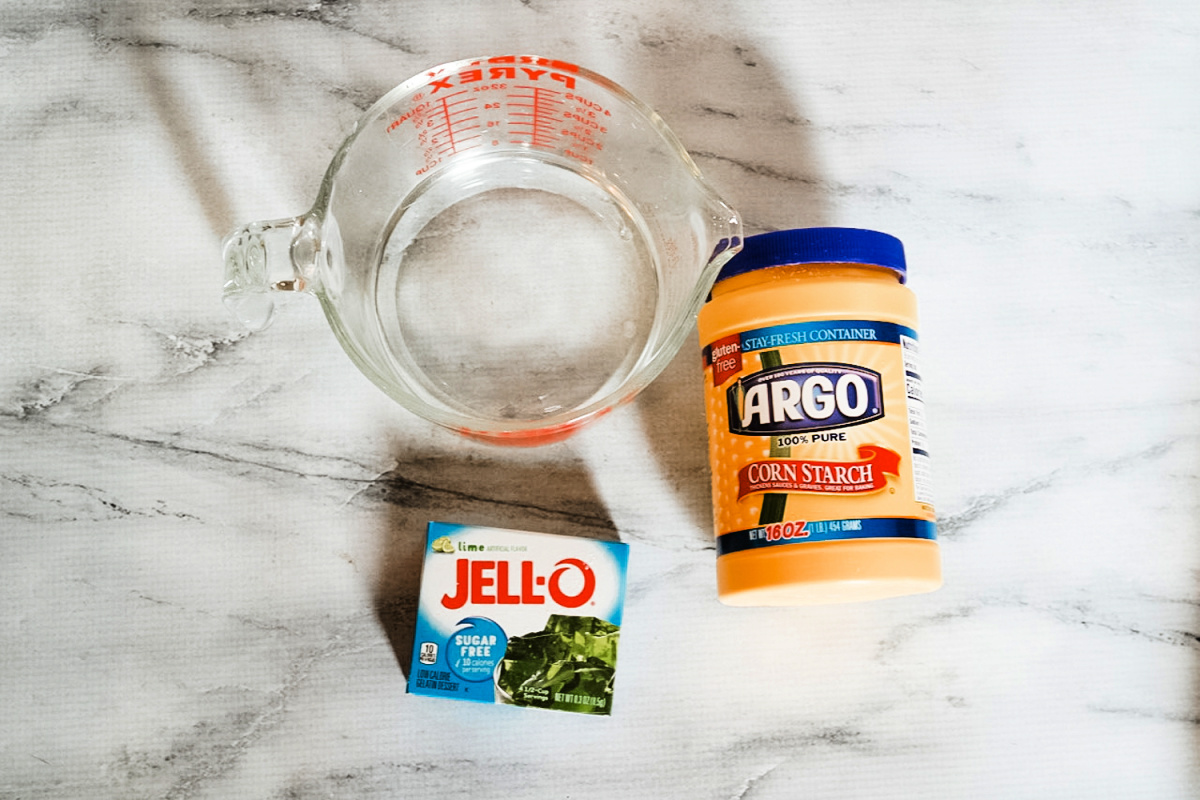 Materials
You only need a few simple ingredients to make your own jello slime.
½ cup cornstarch
1 (0.3 ounce package) sugar-free jello
water
For this recipe, I used sugar free lime jello, but you can use any sugar-free jello flavor.
Instructions
In a mixing bowl, combine the jello powder and cornstarch.
Slowly mix in a little bit of water. You want to add just a little at a time.
A paste will begin to form, and as you continue adding water, it will thicken and clump together.
At this point, finish mixing by hand.
This gelatin slime is a little bit different than some of the other recipes we've made in the past. It's a bit like gooey silly putty. My daughter played with it for quite awhile. It actually got harder when you were not working with it, but then when you picked it up it became runny again.
I will say, this slime doesn't last as long as some others pretty neat but it does not last too long - it's more like a one-time use slime.
Similar Projects
If your kids love sensory activities like slime, you have to try these projects too:
Find more epic slime recipes here.
More Ideas for Kids
You can make big batches of edible slime for your next party. Not only is it a fun birthday party activity, but it also makes an inexpensive party favor. It's easy to find a flavor that will fit with your party theme! For a mermaid party, use purple, blue and green or just blue for a Frozen themed party. For a Lego party or Batman party, try primary colors like red, blue, and yellow. You get the idea, right?
Ideas for St. Patrick's Day
This jello slime makes a great St. Patrick's Day activity. Here are a few other ideas you might like for celebrating the holiday.