This list of easy DIY Garden Markers will have you flexing your creative muscle, creating gorgeous pieces for outside. Jazz up your fruit and veggie sections with these fun and easy garden marker DIYs.
While you're giving so much TLC to your garden, don't forget to give it some personality as well!
Jump to:
Having a garden full of colorful ripe veggies is great for a multitude of reasons. Two of the top reasons being - you can fill your family's meals full of good-for-you foods and it saves you money.
If you need some ideas on what to do with all the extra produce check out some of my favorite vegetable recipes, such as Bacon and Garlic Cauliflower Mash or the Chili Stuffed Peppers. And there are always delicious salads to make, as well.
April is the perfect time to get your garden planted. You have all these mouth-watering dishes planned, the seeds are in the ground, next step is upgrading your garden markers.
Using some basic craft supplies, you'll create easy to make garden markers that are so beautiful you might even forget you have them there for a purpose other than to shine. A lot of these tutorials are perfect for kids to help with, too. Those little hands will love getting into the paint.
DIY Garden Markers
Check out these creative easy to make garden markers to add some colorful fun to your garden this Spring!
Juggling Act Mama - Wooden Spoon Garden Markers
Scattered Thoughts of a Crafty Mom - DIY Chalkboard Garden Markers
My Poppet - Retro Tastic Garden Markers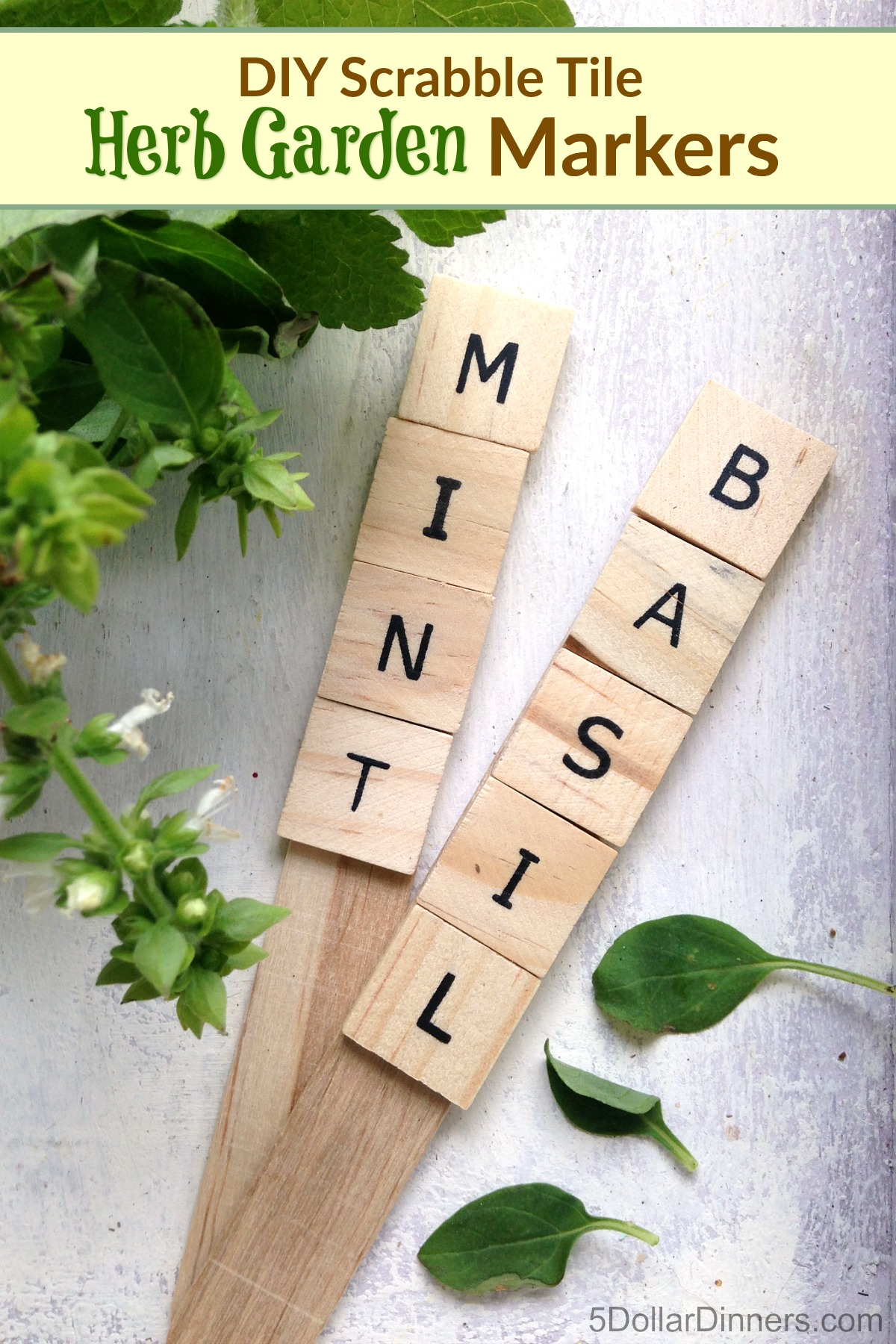 5 Dollar Dinners - DIY Scrabble Tile Garden Markers
The Sweetest Occasion - DIY Clay Plant Markers
Please Note Paper - DIY Stick Garden Markers
Aunt Peachers - Adhesive Aluminum Duct Tape Garden Markers
Lovely Indeed - DIY Pounded Spoon Garden Markers
Totally the Bomb - DIY Dinosaur Garden Markers
Garden Therapy - Metal Stamped Garden Marker Tags
Sarah Hearts - DIY Washi Tape Garden Markers
Shine Your Light - Easy Wine Cork Herb Markers
Crafts by Amanda - Painted Plastic Spoon Garden Markers
Cutesy Crafts - Vinyl DIY Garden Markers with Free Silhouette Cut File
Hardly Housewives - Terra Cotta Herb Markers
More Garden Marker Ideas
Be sure to check out my Juggling Act Mama Storefront on Amazon where you'll find all kinds of great products to make your life easier! Thanks so much for being a part of Juggling Act Mama ❤
More Fun Outdoor Projects