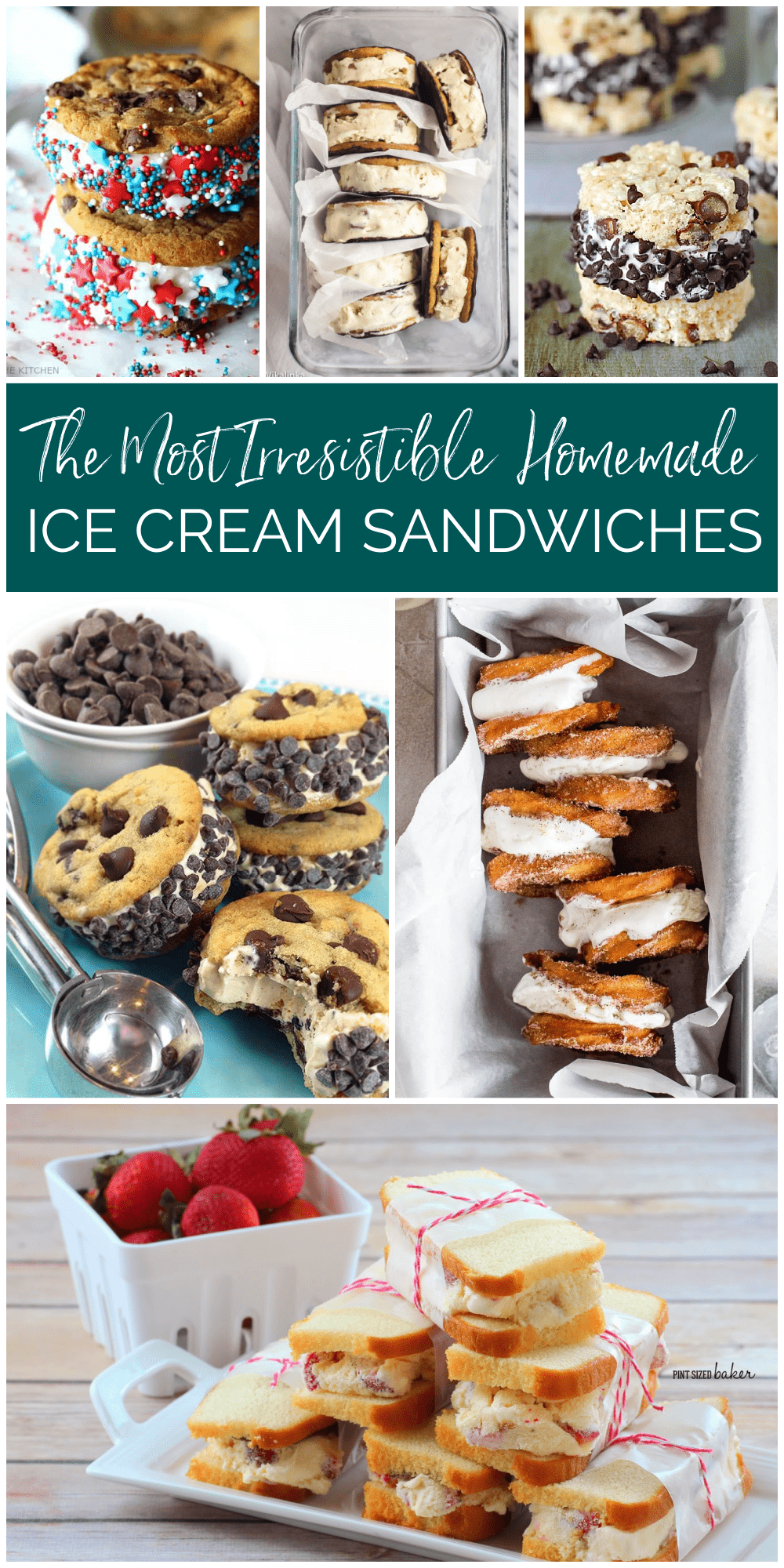 Irresistible Ice Cream Sandwiches are the quintessential summertime treat, and we've got tons of recipes for you to choose from!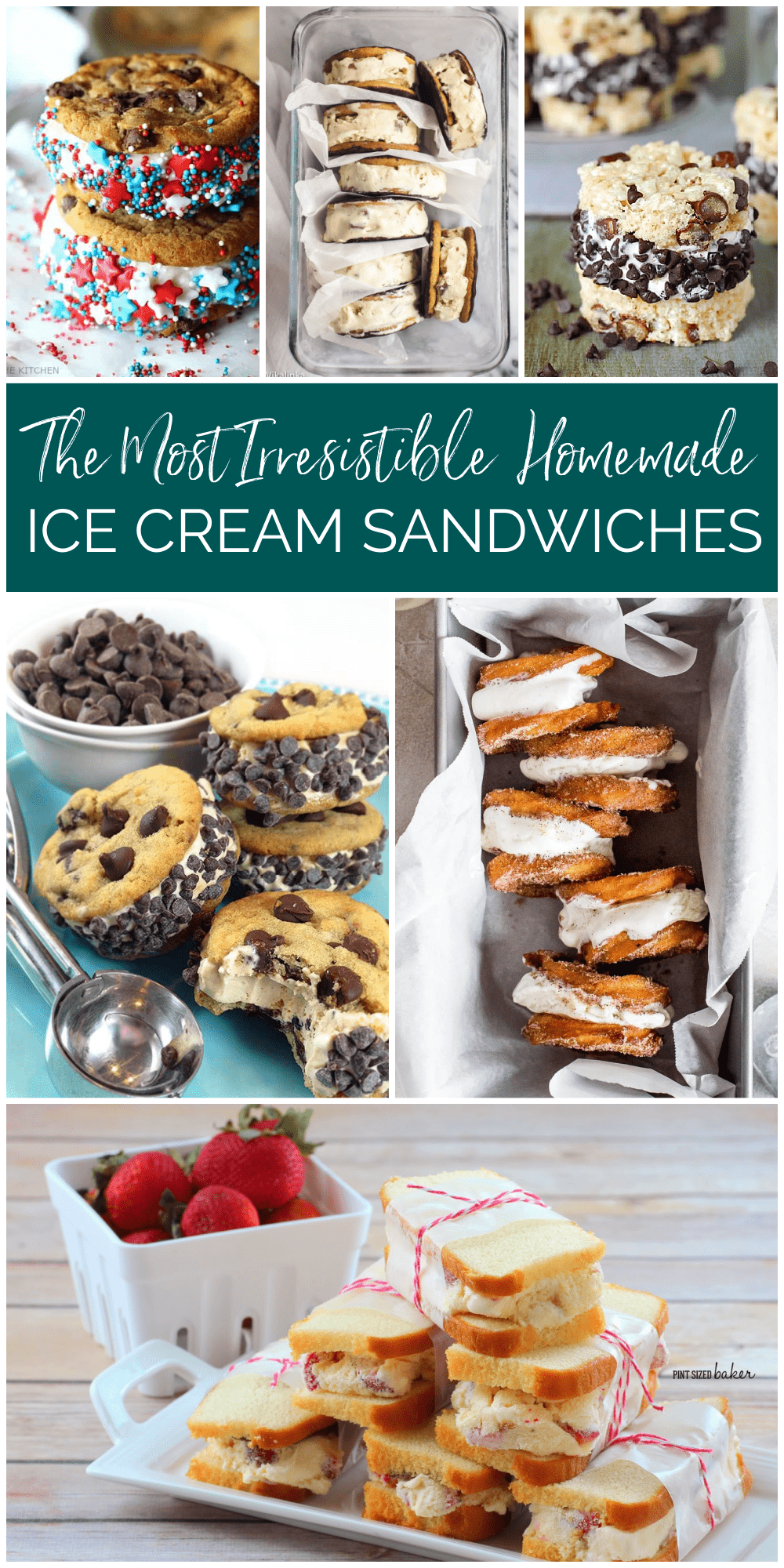 Jump to:
My kids LOVE ice cream sandwiches - the messier the better, too! Ethan loves all things chocolate, while Olivia is a little less picky. The other day she informed me that she "just likes ALL of them."
Smart cookie, that girl! And speaking of cookies, what's better than ice cream sandwiched between two homemade cookies?
Ok, I'll admit I'm not adverse to store-bought cookies either if they're really tasty ones! Ice cream sandwiches are fun to make with the kids and are great for parties. There are really fun and creative recipes here from some of my favorite bloggers.
We love hearing from you so be sure to leave me a comment below letting me know the ones you want to try out first!
Irresistible Ice Cream Sandwiches
Here are some of our favorite ice cream sandwich recipes from fellow bloggers: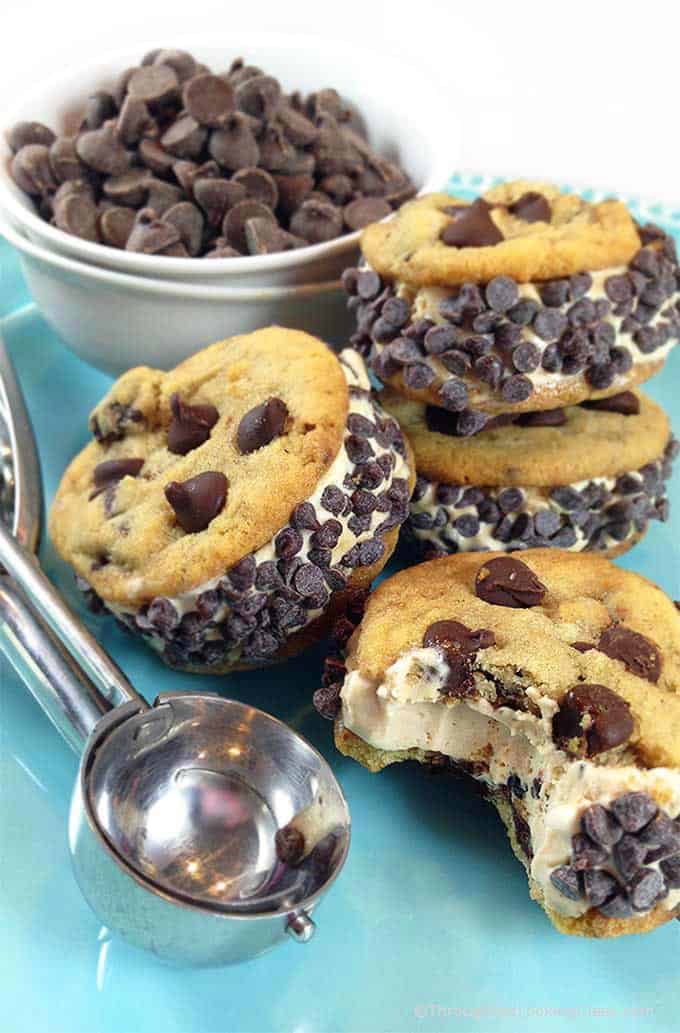 More Ice Cream Sandwiches
Irresistible Ice Cream Sandwiches are easier than you think!
Find More Frozen Treats

More Delicious Dessert Recipes: