This delicious bright and colorful Honey Lime Fruit Salad is the perfect addition to any brunch menu. It's great for parties and potlucks, too. Serve it wine glasses for an elegant mother's day or bridal shower brunch. It's super kid-friendly, too!
I'm in love with the honey and lime combination – it's so fresh and zesty, and well, fruity! It's such a nice way to dress up fresh fruit. This time of year, it feels like one brunch after another with Easter, bridal showers, baby showers, Mother's Day and more. Not that I'm complaining – brunch is my favorite! What's not to love about breakfast and lunch combined?!?
There's something so luxurious about brunch. I guess in my mind 'brunch' and 'buffet' are often synonymous. When I was in college, I lived with my grandmother. While not a typical situation, it was very meaningful. Often on Sundays we would go to the yacht club for brunch. Sounds very hoity-toity, huh? Well it was a bit, but I enjoyed it so very much. Perhaps it's just my pure love of food, and the fact that you can combine meals and eat to your heart's content. Then there's the fact that you can eat 'dessert; in the form of pasty and danish with your meal…. but I'm getting off track now. This Honey Lime Fruit Salad is a great dish to serve for any occasion. It's healthy and beautiful, and a snap to make, too! You can put in whatever fresh fruit you have on hand.
Here are a few more of my favorite brunch recipes: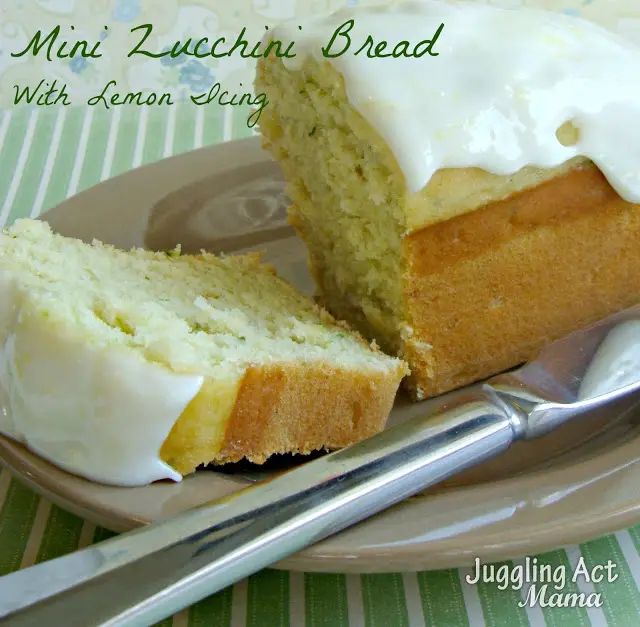 Mini Zucchini Bread with Lemon Icing
For more Easter inspiration, follow my Pinterest board: