Packing for the beach doesn't have to be hard, a few simple rules and you'll be on your way to a day of family fun! #ad– Thank you to Oakhurst for sponsoring today's What to Pack for the Beach post. I am an Oakhurst #SoWorthIt Brand Ambassador. As always, all opinions are my own.

What to Pack for the Beach
When August rolls around, the dog days of summer are here. The heat and humidity can really get to you. Sometimes there is only one way to beat the heat and that is to head to the beach! Here are my 3 tips for a fun beach day:
1. Pack easy snacks and drinks to stay hydrated.
Staying hydrated is easy with Oakhurst juices and teas. My favorites are the Cranberry and Lemonades, but Mr. Juggling Act loves their classic Iced Tea. As for the kids, chocolate milk is the perfect treat.
Then pack lots of fruits and veggies, which also help you stay hydrated. A container filled with carrot and cucumber sticks is awesome with this Avocado Ranch Dressing. It's made with wholesome ingredients like Oakhurst Sour Cream and Buttermilk, and fresh delicious avocados. Get the recipe here:
Fruit, easy sandwiches, and a treat or two make for a great lunch. For more ideas on what to pack, check out this collection of Easy Picnic Foods:
2. Be prepared!
Have essentials on hand like anti-itch cream for bug bites, cover ups, and hats. Use lots of sunscreen and reapply every 90 minutes after water play. Make your own beach and boat tote full of summer essentials like sunscreen, wipes, baby powder (to get the sand off!), sunglasses and more. Don't forget 2 plastic grocery bags - one to haul your trash out, and one for recyclables like the plastic Oakhurst bottles. Remember floaties and life jackets are not babysitters, so pay close attention to your children in the water. Find out all the things I pack here: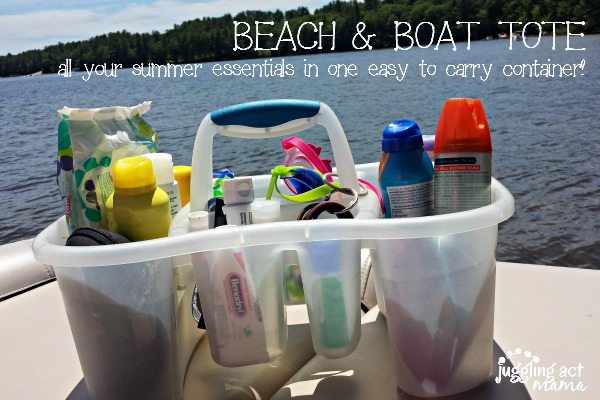 3. Relax and have fun!
Bring some sand toys and things to keep the kids busy. Kickboards are easier to tote along than noodles, and the kids can carry those themselves.
Remember you'll find that everyone enjoys the day more when you set clear expectations, so let the kids know 'after we swim one more time, we're packing up.'
Bring something for you to do while the kids make sandcastles. Settle down in a comfy chair and a cold Oakhurst Lemonade with a good book or fun magazine. Check out these top 20 Beach Reads for inspiration:
Moms have the hardest jobs in the world and it's not always easy. Sometimes we simply need to come together as a community and support each other. As every mom knows there are all kinds of moments that come with parenting – some challenging, some downright messy and some purely magical – but they all make it so worth it. That's why I'm proud to be an Oakhurst So Worth It Mom.
Being an Oakhurst So Worth It Mom is all about celebrating those incredible #SoWorthIt parenting moments. Visit Oakhurst to see other So Worth It stories. Or, share your own moments on social media, using the hashtag #SoWorthIt and by tagging @OakhurstDairy. We can't wait to see your So Worth It moments.
Need help on What to Pack for the Beach?
Snacks and Drinks in a Cooler
Sunscreen + Bug Spray
Wet Wipes
Sun Hat or Cap
Mini First Aid Kit
Buckets, Shovels and other Sand Toys
Baby Powder
Towels
Change of Dry Clothes
Fitted Sheet
Beach Chairs
Plastic Bags for Trash and Recycling
Find out all the things I pack in my Summer Beach and Boat Tote!
Enter to Win an Oakhurst cooler bag prize pack! Click here to enter!