What are your top 5 Essentials for a Family Road Trip?
Stop packing and repacking your Family Road Trip essentials and put them all in an easy-to-use caddy! This post has been sponsored by Kleenex Go Anywhere, but all opinions are my own. #ad #NEW!KleenexGoAnywhere
For Mother's Day, Mr. Juggling Act and the kids got me a gorgeous new purse. I think it's the fanciest purse I've ever owned and I adore it! There's something about loading up my purse with all my necessities that almost makes me giddy. I'm so glad to not have to cart around a big diaper bag now that the kids are getting older! Of course, as a mom you know I've still got to be prepared for just about anything.
Tissues are must-have all day long, right? Running noses, messy fingers and all the rest of it make tissues essential, but bulky boxes don't fit in my pretty new purse. I'm loving new Kleenex Go Anywhere packs. They are slim little packages of tissues with a handy loop perfect for putting around your wrist, the handle of your purse, or the headrest of your car. I love not having to try to hand tissues to my kids in the back seat!
Every summer, we make multiple trips to Maine to visit family and friends. It's about a 2 hour ride from our house. When I realized I was constantly packing and unpacking the same items over and over again, I decided to save myself some time and make a kit with everything for the car.
5 Essentials for your Family Road Trip
Pick up an inexpensive shower caddy and load it up for your next family road trip with these items:
Tissues, wipes and hand sanitizer are a must! Stock up on NEW Kleenex Go Anywhere packs, and add a grocery bag for collecting trash.
First aid items like bandages and pain killers are important, and medicine for motion sickness or allergies is always a good idea, too.
Depending on where your travels are taking you, you may want bug spray and sunscreen.
Having water and snacks on hand will help limit the number of times you need to stop along the way.
Include small travel games, crayons and coloring books and chargers for your electronic devices. Get ideas HERE.
Pick up NEW Kleenex Go Anywhere packs at your local Walmart during your next shopping trip. You'll find them in the aisle with all the other Kleenex products.
You Might Also Like These Other Ideas: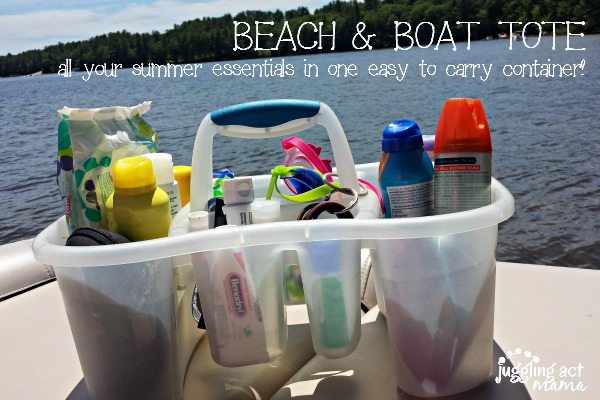 More Travel Ideas: